Les Dudes (Canada/Switzerland)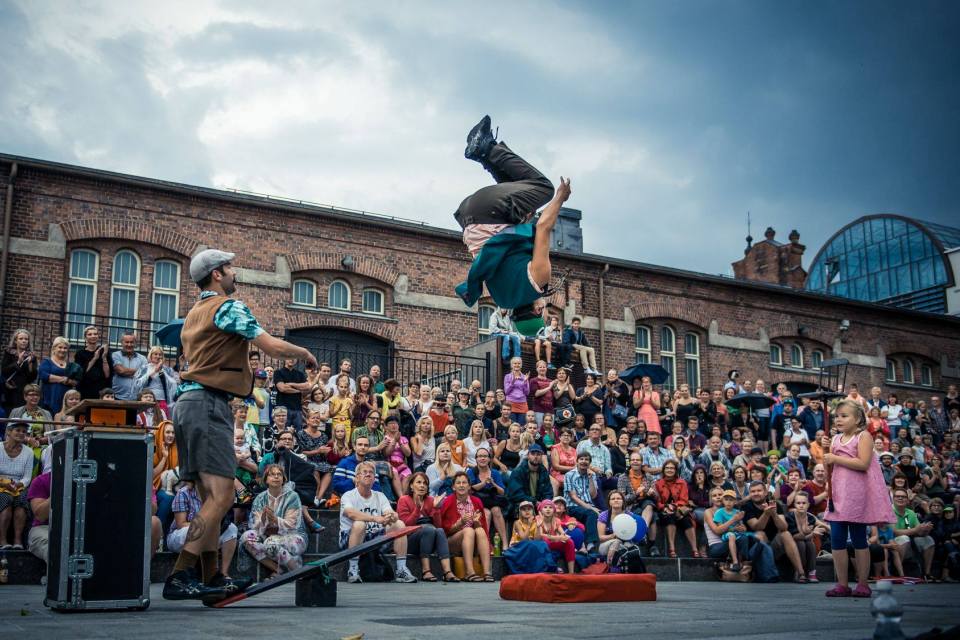 Let's do it, and let's make an impressive and powerful show while doing it! – that's the motto of two whacky acrobats who unstoppably storm on motorcycles through rings of fire while performing adrenaline inducing stunts. This Canadian-Swiss duo is inspired by the centuries-long tradition of street entertainment and finds a perfect balance in an ideal combination of energy, circus skills and comedy.
Francis Gadbois is a master of artistic cycling, who has been a Canadian representative at Artistic Cycling World Championship three times after finishing the Circus School in Quebec. Besides showing his adrenaline skills he especially enjoys making the audiences laugh – until they are in stiches. Philippe Dreyfuss is Swiss, and he has finished a similar school in Montréal, and he is by profession a multidisciplinary artist who performs as passionately on streets as on theatre stage. Not only does he enjoy performing but he also enjoys getting his knowledge across to the young people, and his workshops have taken him as far as South Africa. These two artists have used their experience gained by performing with the most famous modern circus in the world, Cirque du Soleil, and shaped a unique show, which they have performed over 500 times, on all five continents.