Camerata Novi Sad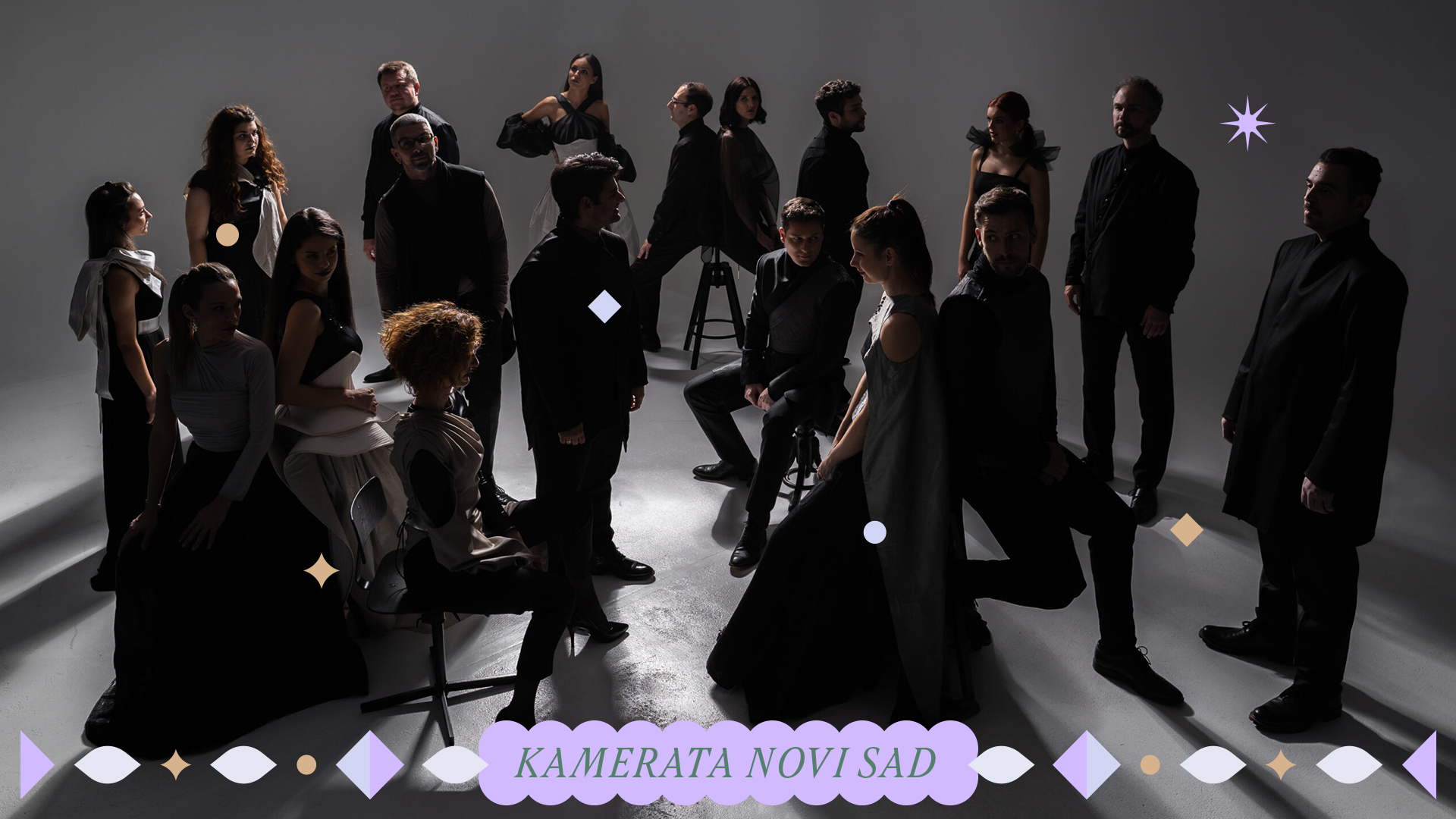 Camerata Novi Sad, "is one of the most exciting ensembles in our region, a collection of exceptional soloists, individuals who, with their dedication to music, mutual friendship and discipline, create a unique shared energy and sound" (A. Vrebalov). Ove is an ensemble that can "match renowned European orchestras" (I. Žebeljan), "extremely flexible, professional with a noble and expressive sound" (K. Janković).
Camerata Novi Sad grew out of an ensemble that first performed in 1988 under the name Camerata Academica. We are talking about the composition that operated within the Academy of Arts of the University of Novi Sad and from the very beginning was synonymous with professionalism and success in music making. In the first stage of its activity, under the artistic direction of the cellist Ištvan Varga, it was considered one of the best ensembles in the territory of the former Yugoslavia. The orchestra regularly performed in all major cities of the region and at festivals such as NOMUS, BEMUS, Ohrid summer. He also made successful guest appearances in Germany and the Netherlands, as well as a large number of permanent radio and television recordings. This orchestra operated with success until the end of 1999, when – due to the political circumstances in the country – it ceased to exist.
At the end of 2007, cellist Marko Miletić (artistic director of the orchestra) decided to renew the work of this ensemble, with the idea of ​​continuing the tradition started by Ištvan Varga. The orchestra consists of the best young musicians of the Academy of Arts – professors, assistants, docents and the most talented students. The repertoire of this ensemble always includes very demanding works of the classical repertoire, but also works by contemporary authors, especially domestic ones. The concerts are realized through engaged projects that promote ecology, gender equality, national and supranational values, multiculturalism, assistance to marginalized groups, and special affection for the cultural upliftment of children and young people.
Camerata Academica played a very important role in the campaign for Novi Sad to obtain the title of European Capital of Culture and was extremely active in the promotion of the city through various programs organized by the Novi Sad 2022 Foundation.