Aleksa Danić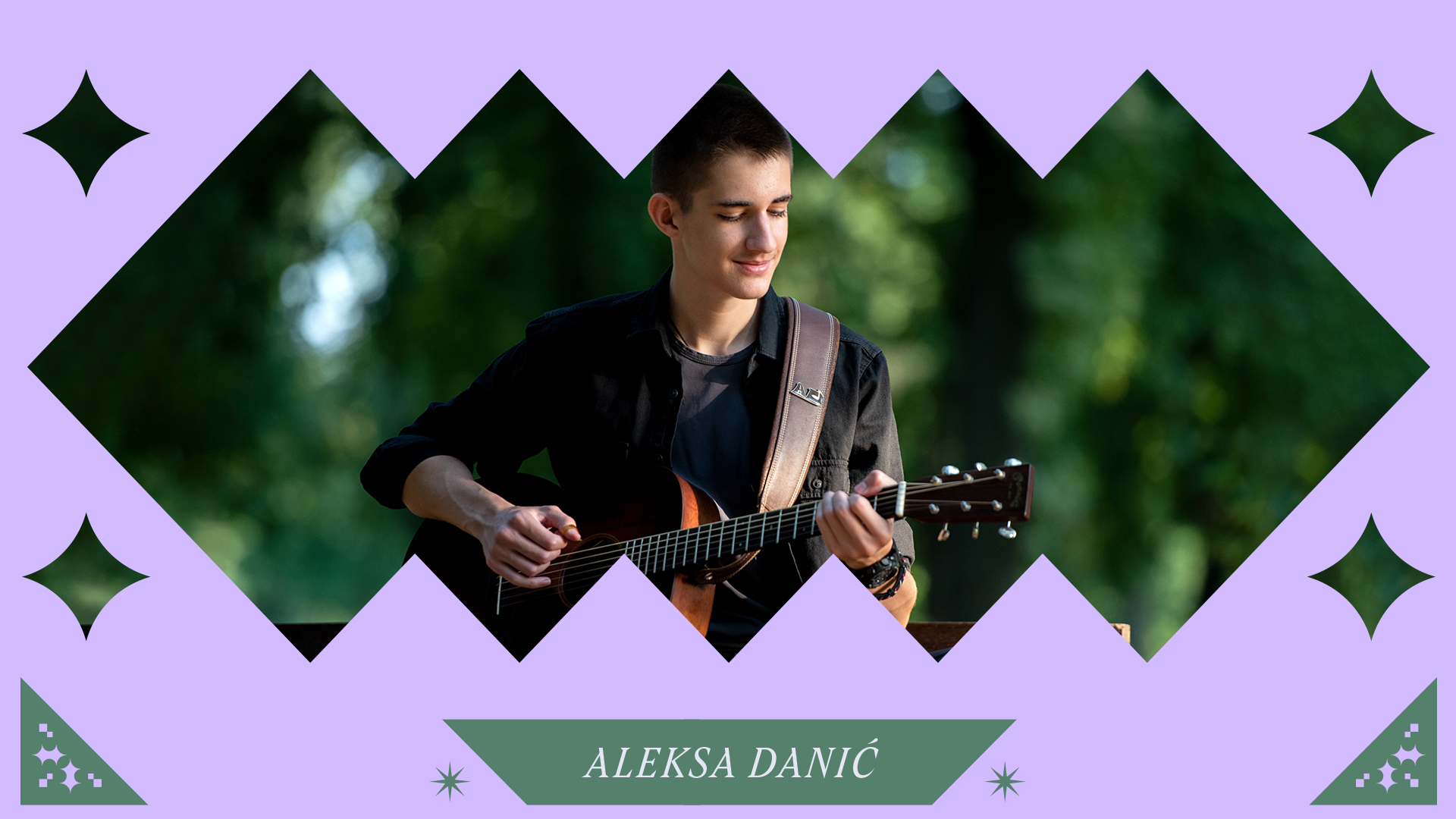 Aleksa Danić, guitarist and author from Belgrade.
He has been actively performing since the age of 11. He has participated in many festivals, among which I would single out his performances at the Guitar Art Festival, the Artavlija Festival and the Velikogradištanska gitarijada Guitar Festival. As a guest, he has shared the stage with many local musicians such as Vlado Georgiev, the bands YU grupa, Negativ, and Alisa.
He had a solo concert in the Kragujevac Youth Center in 2021. His first album Prva ljubav was published by Jugoton in March of this year. It contains ten original instrumental compositions that he wrote between the age of 11 and 15.