Ivan Jegdić (Belgrade/Serbia)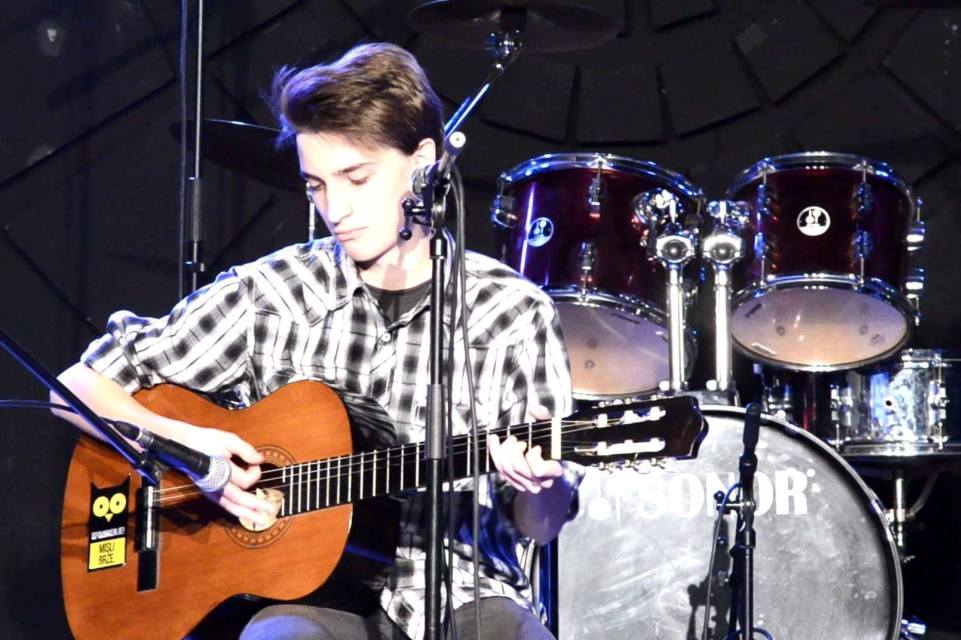 Youth, music talent and poetically gifted soul characterize this poet-singer, who is arriving alone to Gradić directly from his temporary/permanent work place – the pavements of Belgrade. This honest nineteen-year old devoted to art has chosen to do the only thing he currently wants to do – to be an authentic street musician.
Nevertheless, many people first heard of him via TV show Ja imam talenat (I've Got Talent), where he reached the semifinal, although judging from the jury's reactions to his emotional interpretation many saw him as the winner. And that is exactly how his second bigger public performance ended, at the Talkinfest Talent, but even that did not help him to record an album and enter at least local top-charts. However, there is no doubt that this moment is getting very close, and his performance at Gradić Fest will be of importance to him in that regard. He sees his art both as dark and positive, and looks up to the great poets of various literary eras, and his music idols, who belong to various genres, ranging from oriental music to rock, rap and RnB.