Rišan Dorna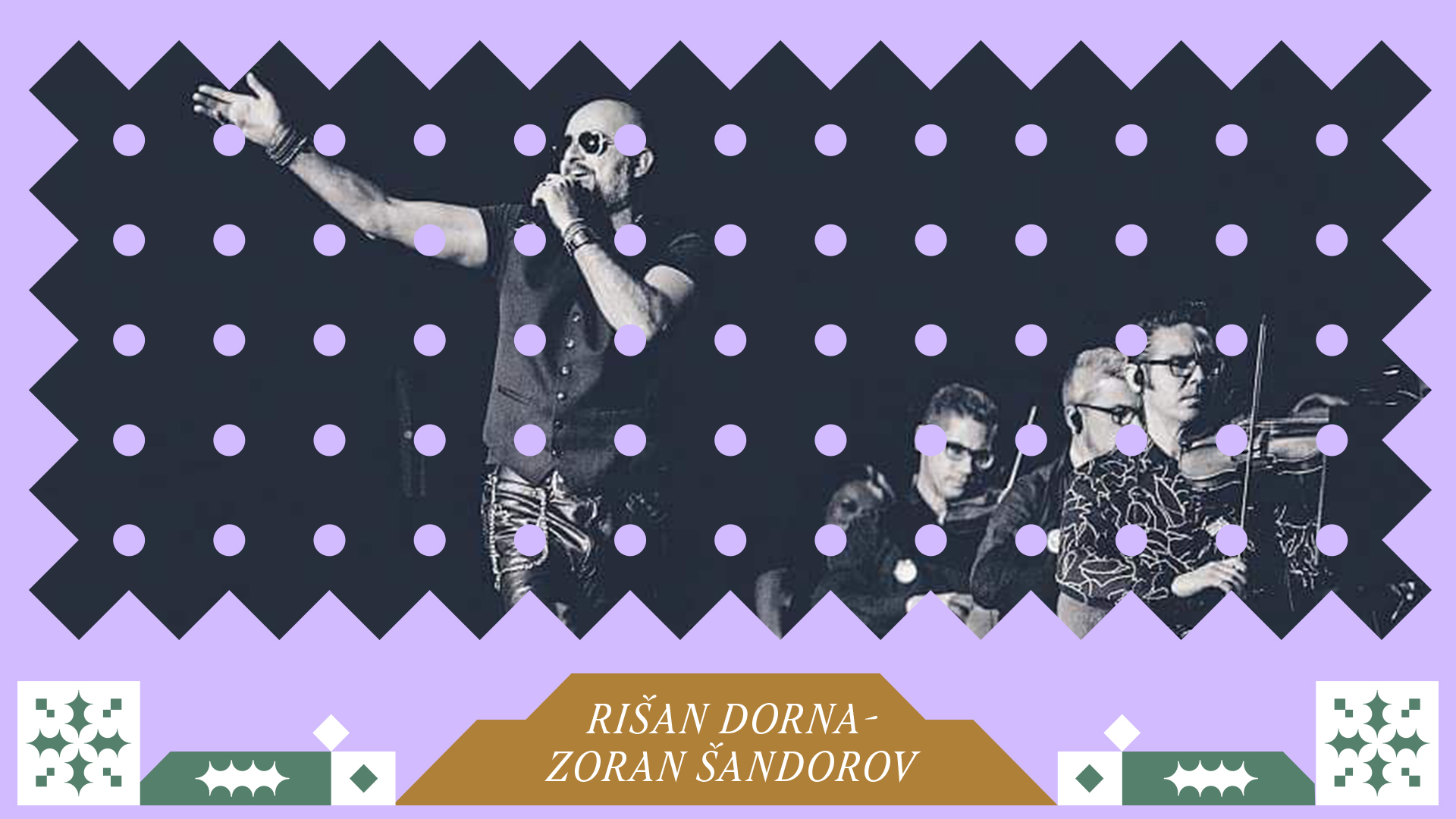 Zoran Šandorov from Novi Sad began his professional musical solo career in 1996. On the recommendation of Bogica Mijatović, he went to the audition of Kornelije Kovač for the song "Oranica", which he then performed at Mesam. What started then was a successful collaboration with the respected composer, resulting in many performances in the country and abroad. He has been giving concerts since 1997.
In 1997, he participated in the Budva Festival with the song "Pesma o moru" ("Song of the Sea"). In 2000, he won at the Festival Beogradsko proleće with his composition "Ljubav je došla na svet" ("Love Came to the World"). The following year, he won the Zrenjanin Sunflower Festival with the song "Očajna pesma" ("Desperate Song") by Kornelije Kovač.
After the victory at this festival, his collaboration with Kovač continued through the "Šandorov sings Kovač" concerts on the territory of Serbia. In the same year, he won second place for interpretation at the Slavic Bazaar in Belarus and first prize for interpretation at Eurofest in Skopje as well as first prize at the festival in Bjeljina. In 2002, he won the Grand Prix of the Golden Skiff festival in Donetsk, Ukraine. At the festival in Mogilev in 2003, he won third prize for interpretation.
Since 2005, he has been a permanent member of the Serbian National Theater. He recorded and released two albums with the German rock band Devicious (2018, 2019). In 2021, he recorded his second album with original music, titled Tattoo, with Novi Sad Big Band.