Christopher Paul Stelling (New York/USA)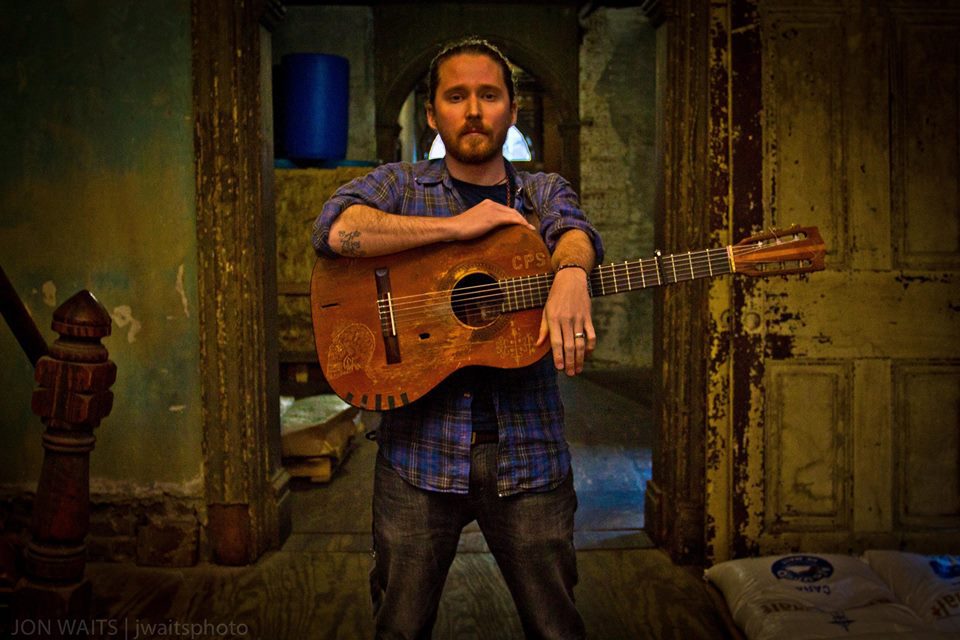 This authentic American troubadour, who travels in order to play music and sing, and sings in order to travel, has included Gradić Fest this season in his usual annual schedule. His expressive vocal performance of his own creative work, in the spirit of the overseas folklore, equally stirs the emotions whether he sings accompanied by the other three members of the band or sings solo while playing the guitar, and the lived experience and poetry felt in his voice go straight to the hearts of the audiences awakening their desire for adventure and dreams of romantic past.
From his birthplace in Florida, Christopher Paul Stelling arrived in Brooklyn, where he currently resides, travelling across Colorado, Massachusetts, Washington and North Carolina, all the while searching for the meaning of life through new experiences, which he has been sharing with others, like his numerous predecessors – travelling singers, musicians and entertainers – did throughout the centuries. In the opinion of music critics, he represents the image of an ideal troubadour of our times, with his deep, strong and somewhat dark poetry, expressive singing technique and skillful fingerpicking guitar playing style, which is his other expressive language. His innumerable gigs at bars, cafes, theatres and festivals, but also on squares and under bridges, have finally led him to bigger concert spaces, earned him respect in the music world, and between 2012 and 2015 he released three albums: Songs of Praise and Scorn, False Cities and Labor Against Waste. He will perform at Gradić Fest on Friday, on the main stage, after the opening parade, accompanied with contrabass, violin and percussions.