TDJ Anchi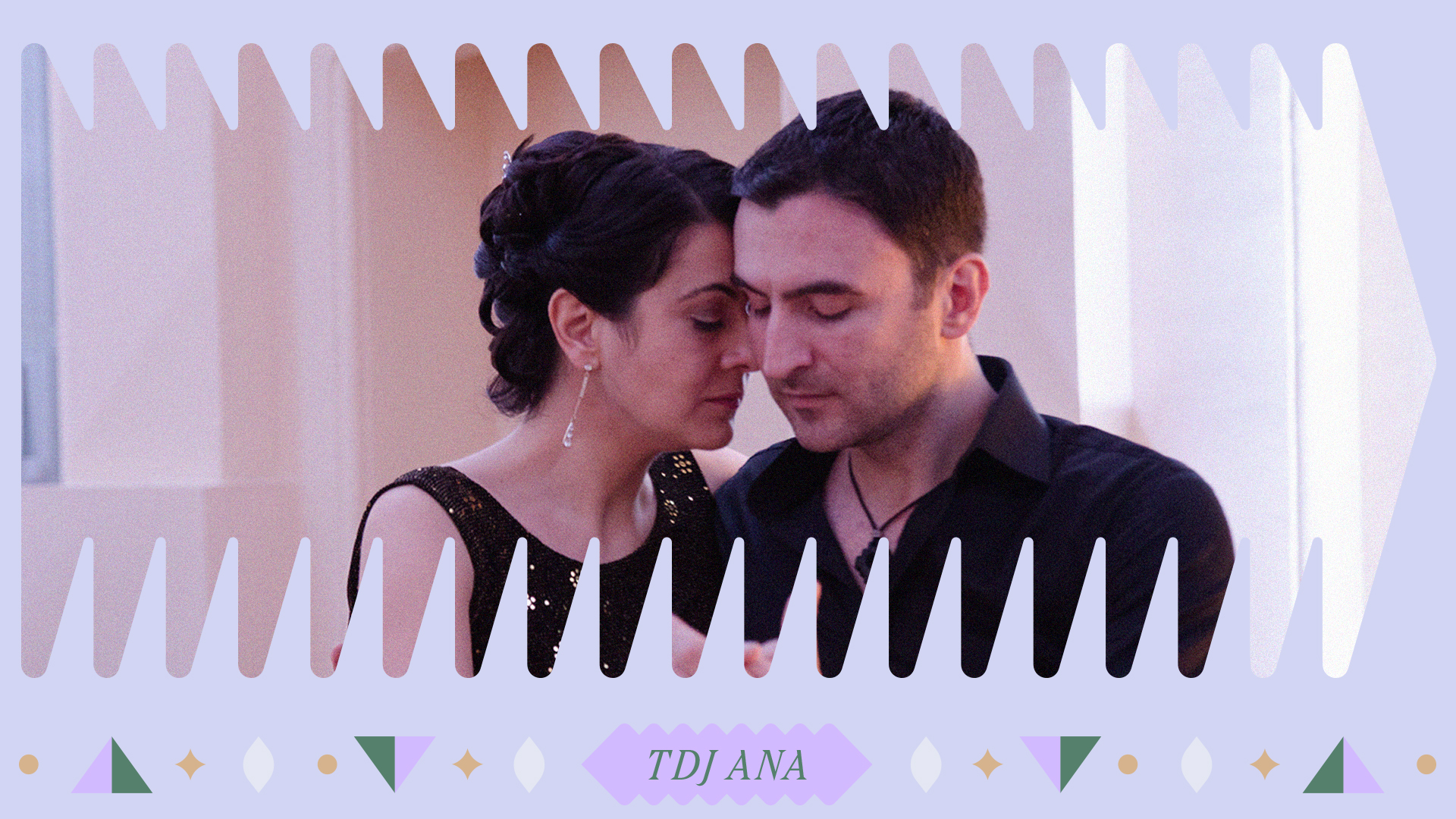 Ana Nauparac Despotović represents a new wave of Argentinian tango players and DJs in Europe, and at the same time a pioneer in spreading the culture of this sensual dance in Vojvodina and Novi Sad, trying to combine newer trends in this dance with classic melody and style. Parallel to her dance work, she is also engaged in TDJ and studying the "tango music of the golden age" 1935-55.
Since 2007, she has been leading dance workshops, classes and organizing weekly milongas (specific tango evenings), where she is a regular TDJ with her colleague Dejan Lukić. her work is based on twenty years of experience and long-term cooperation with her mentors in style and pedagogy. She participates as a DJ and dancer in international events such as tango festivals BTA in Belgrade, tango festivals in Vrnjačka Banja, Niš, Bor, Skopje, Sarajevo, Poreč, Trieste, Timisoara, Vienna, Budapest, Istanbul as well as at numerous seminars of tango techniques, representing her city and country.
The proudest projects are the ones at home. Since the founding of the Todo Tango association, she has participated in the organization of over a hundred dance evenings and 12 tango music concerts, the most prominent of which is "LJubavna priča" in collaboration with the piano duo "Majrina", a tango performance with Stefan Milenkovic's orchestra, "Tango Compass". , several mini-concerts with the "New Ritual Quartet" by Boris Kovač and with the most recognized tango orchestra from this area, the "Beltango Quintet" and the Great Tambura Orchestra of RTV Vojvodina. She was part of the "Concert of Contemporary Dance" of the Novi Sad Ballet School as a guest lecturer-choreographer As at the 6th Vojvodina Guitar Fest in 2012, with the Italian duo Bandini Chiacchiaretta, she brings tango dance and music closer to those who do not recognize him in these spheres of artistic expression.
The classical composers of the more melodic orchestras of the golden age of tango music stand out in their TDJ style. Her inspiration lies in the traditional beginnings of tango music. She predominantly combines more melodic authors such as Di Sarli, Calo and D'Agostino and constantly discovers new layers of classic tango authors D'Arienza and Troil, thus bringing a new experience to the audience and dancers on the podium.