Matko Abramić (Zagreb/Croatia)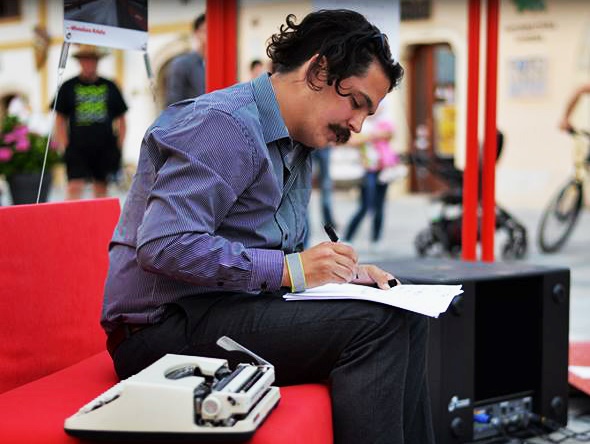 A poet writing poems on the spot and offering them to passers-by or to a street band playing nearby so that it can immediately arrange it and play it to the pleasure of everyone present – that is the concept of the performance that Croatian writer and journalist Matko Abramić has in mind for this year's Gradić Fest.
Abramić was born in Čakovac in 1984, and he spent his childhood in Varaždin. He graduated from the Faculty of Humanities and Social Sciences in Zagreb, in the Department for Croatian Language and Literature and Bohemistics, and then he completed his apprenticeship for editor in the publishing house "Sandorf". He writes poems and short stories, some of which have been published in literary journals and magazines "Zarez" and "Vijenac". He has won the Rektor prize for his collection of poems "ono je samo olujne boje…" from 2007. He has performed with band Voodoo Lizards from Varaždin, and he participated in the music-poetry performance "Bicikliram, improviziram – sjajim u mraku" with band The Mindmills from Varaždin at Dani performansa in 2017.