Filip Baloš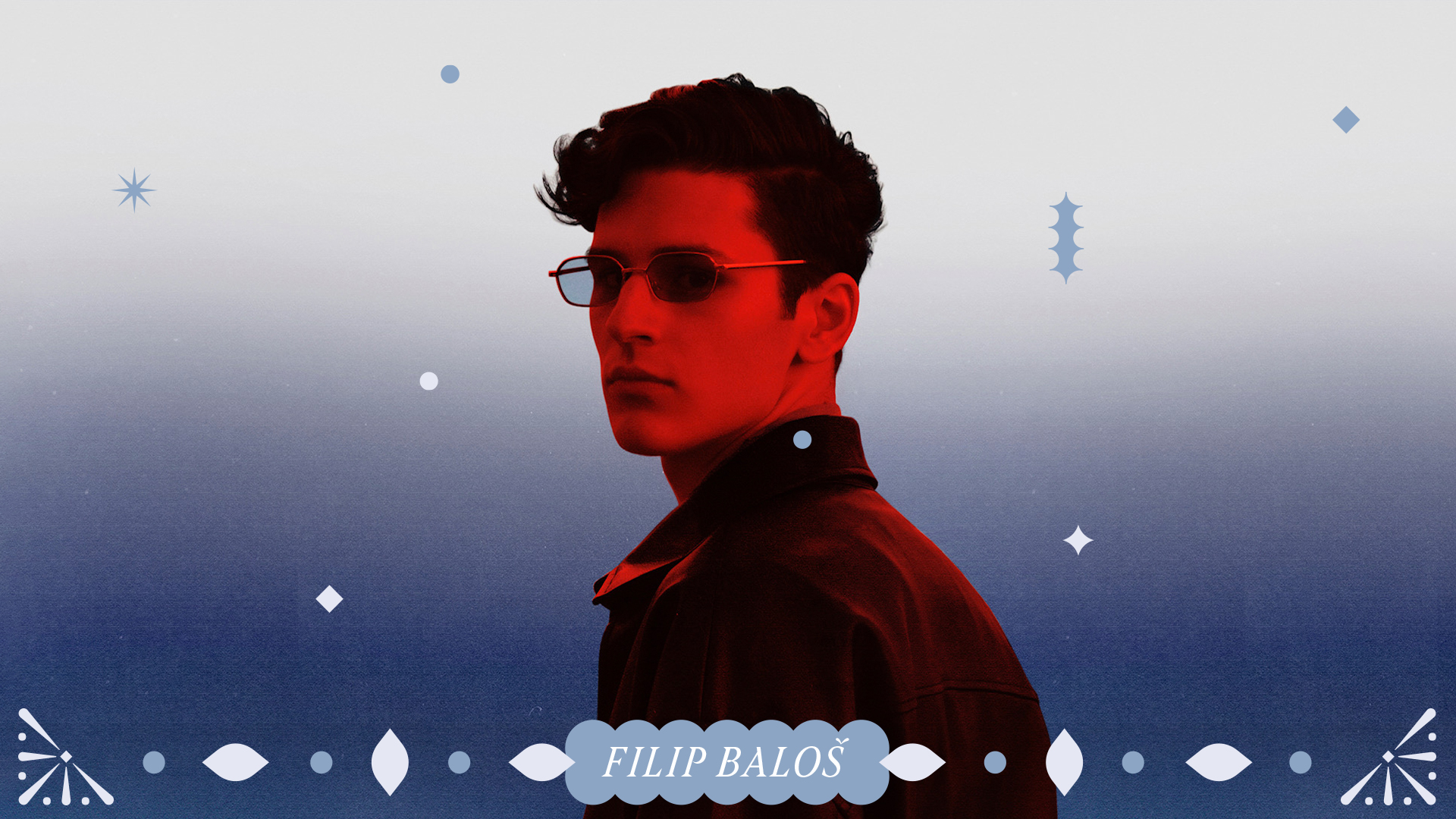 Filip Baloš, born in 2001 in Novi Sad, comes from a family with interest in music and theater, where he developed a love for art from an early age. At the age of four, he began to show interest in painting and music.
As a child, he performed with his brother Boško at various music festivals and took part in numerous plays. Since 2017, he has been engaged in songwriting and music production. In a very short period of time, he managed to build his signature style. In 2019, he won a singing competition organized by Play Radio and the label Mascom Records. He released three singles for the aforementioned label, two of which being "Idemo do mene" and "Nema kraja". In the summer of 2022, after the expiration of his music contract, he was noticed by the group Zemlja gruva. They invited him to join them in making an official cover of Konstrakta's song "Mekano", which was later released through the label Gruvland.
Filip participated in the Song for Eurovision 2023, where he stood out as one of the favorites. This competition brought him a large number of invitations to perform both in Serbia and throughout Europe, at events such as the Swedish and Polish Eurovision Pre-Parties.