PSB Cypher @ Gradić Fest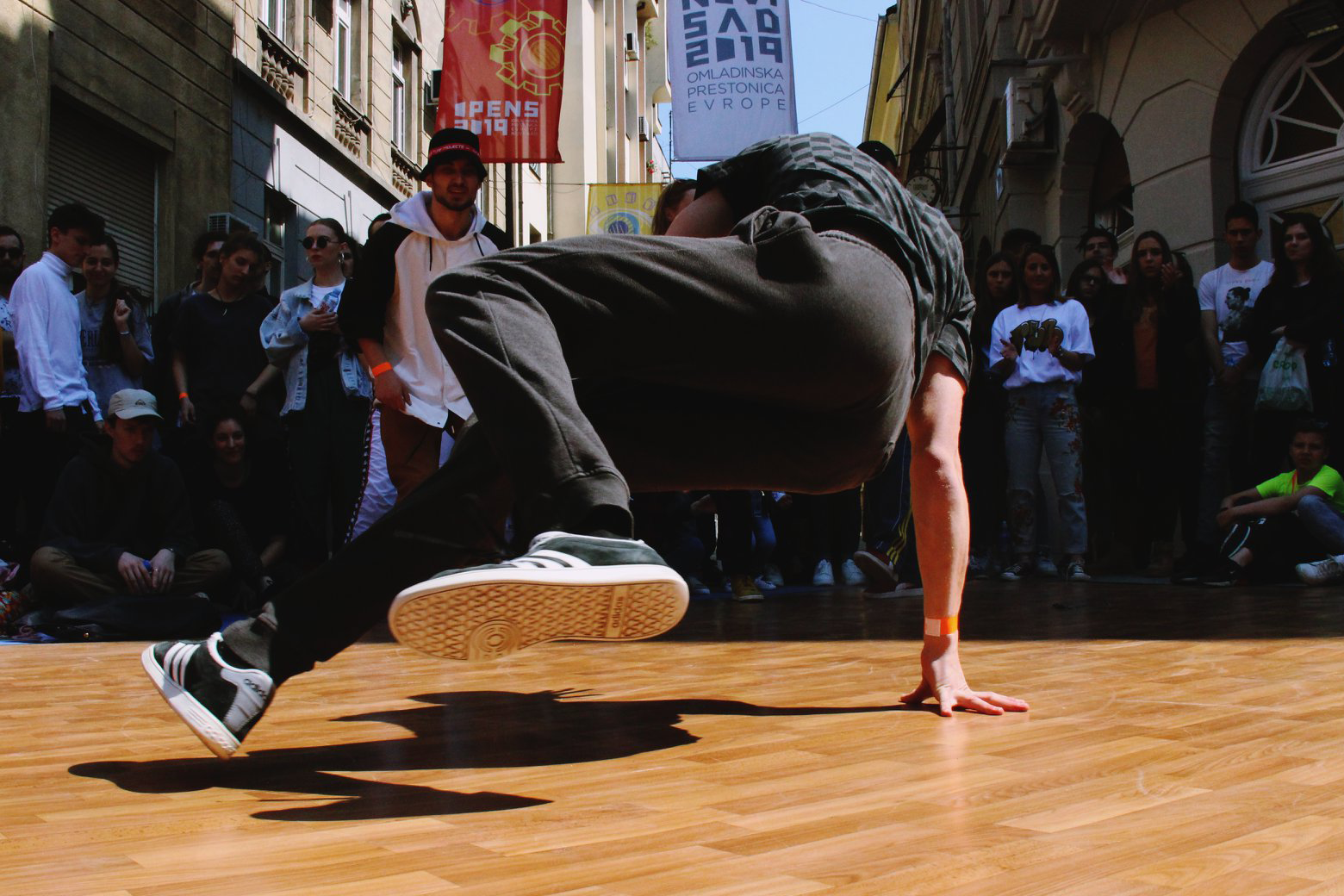 For the first time at the Street Musicians Festival – Gradić Fest – PSB (Pub Street Battle) is organizing a big dance show with the following participants: two dance schools from Novi Sad, 'Magic People' and 'Groove', the dance association 'Miroslav Batak Mićko' from Futog, and 'Plesni Studio Syle' from Subotica.
The event will have the form of a Cypher, which means that the participants will form a circle, in whose center the dancers as well as the audience will have the opportunity to show their dancing skills. Dancers usually perform alone in Cypher, but this time there will be a part during which the dance schools (teams) will enter the circle and perform a choreography.
PBS (Pub Street Battle) represents a regional gathering of artists united by a joint hip hop vision. PBS is a project whose goal is raising the awareness of urban culture, but also an event dedicated to all the people eager to get to know urban and pop culture better. The event emphasizes the importance of connecting and exchanging ideas among young creative people, as well as the importance of collectiveness of passionate people who use movement and emotion to spread energy, push the boundaries and awake what is asleep inside of us.
⚡ Prvi put ove godine veliki PSB Cypher @Gradic Fest!Veliki plesni šou u kojem učestvuju: plesne škole "Magic People" i Plesno udruženje GroovE iz Novog Sada, plesno udruženje Plesno Udruženje Miroslav Batak Mićko iz Futoga i Plesni studio Style iz Subotice!👇 Pogledaj aftermovie sa prvog Pub Street Battle događaja!Pročitaj više o događaju 👉 https://www.ulicnisviraci.com/izvodjaci/psb-cypher-gradic-fest/Upadaj u događaj 👉 19. Festival uličnih svirača – Gradić festZaprati nas na IG 👉 http://bit.ly/ig-gradic-fest

Geplaatst door Festival uličnih svirača op Woensdag 7 augustus 2019