Pinocchio Joins the Orchestra in the S.TR.E.E.T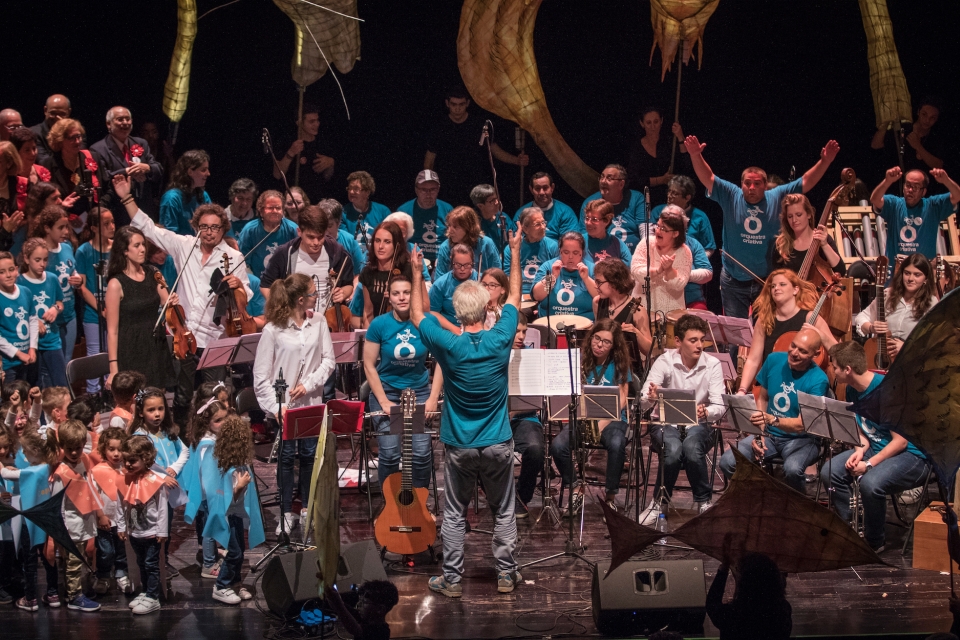 This big international project represents a meeting of different methods for creating, learning and applying music. The young musicians from Portugal, Italy and Serbia are both the creators and the performers of a cycle of original compositions inspired by the famous story about the wooden puppet Pinocchio.
The compositions were created during creative workshops, in the interaction between music students and professors. On stage at Gradić Fest, we will see 40 choir and orchestra members using very diverse, both conventional and original instruments made of recycled materials. The music created within this project is based on the elements of childrens' songs combined with classical and ethno music. Aleksandar Carić Car will be the conductor, and the stage background will be adorned by sculptures, some of which will be made on the spot. This project's partner organizations are Orquestra Criativa SMF from Portugal, Una rete per la musica and Fondazione Nazionale 'Carlo Collodi' from Italy, Open Street from Belgium, and Music Art Project from Serbia. The project Pinocchio Joins the Orchestra in the S.TR.E.E.T is a part of the program Erasmus+ managed by the European Commission.