Monohrom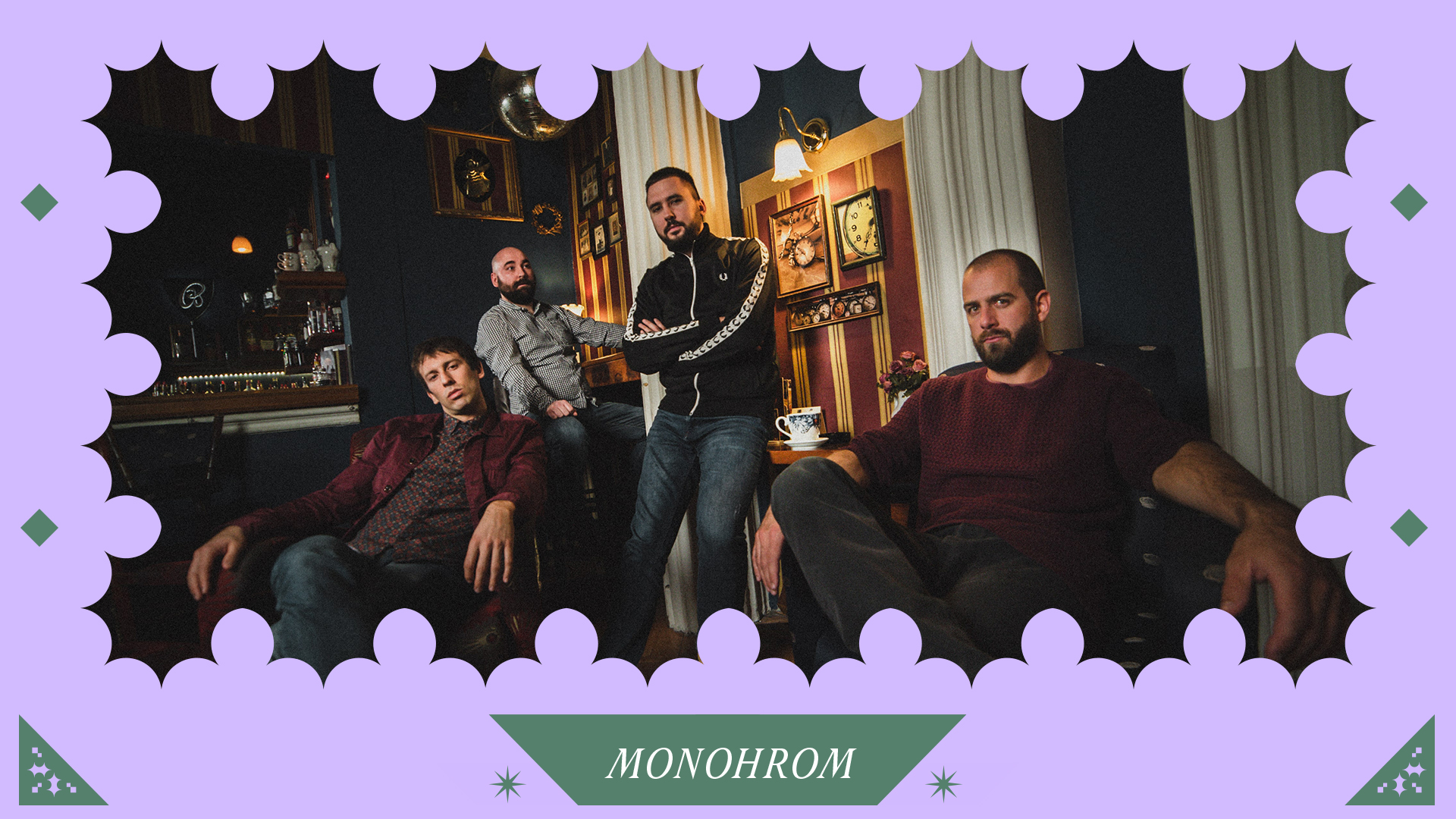 Monohrom is a band from Novi Sad founded in 2016. Inspired by the British alternative scene of the 90s, indie rock of the 2000s and rock and roll of the 60s, the band creates an authentic sound that fuses different musical influences.
The group released their debut album called simply Monohrom in 2016, with which they introduced themselves to the audience and attracted attention with their original style. The album received positive reviews and was a springboard for the further rise of the band. The second album, called Urbana usamljenost (Urban loneliness), was released in 2021. Although the recording and promotion of the album were limited due to the situation with the pandemic, the band managed to express their creativity and transmit their energy first through videos and then through live concerts in the region.
Monohrom has had the opportunity to perform at prestigious venues and events since 2016. Some of them are: the Festival of Street Musicians, Exit, Novi Sad clubs Dom B-612, CK13 and Absolut, as well as clubs in Rijeka, Zagreb and some larger cities in Serbia. The band also gave a notable performance at the Zastava Festival, as well as on the New Year's Eve, when they shared the stage with the bands Objeni program and Repetitor.
Monohrom is known for their exciting performances, and since the beginning of this year they have already had almost 20 concerts. Their third album is currently being recorded, for which the band has already prepared 11 new songs about urban loneliness and the uninspiring pretentiousness of the 21st century.