Divna Forest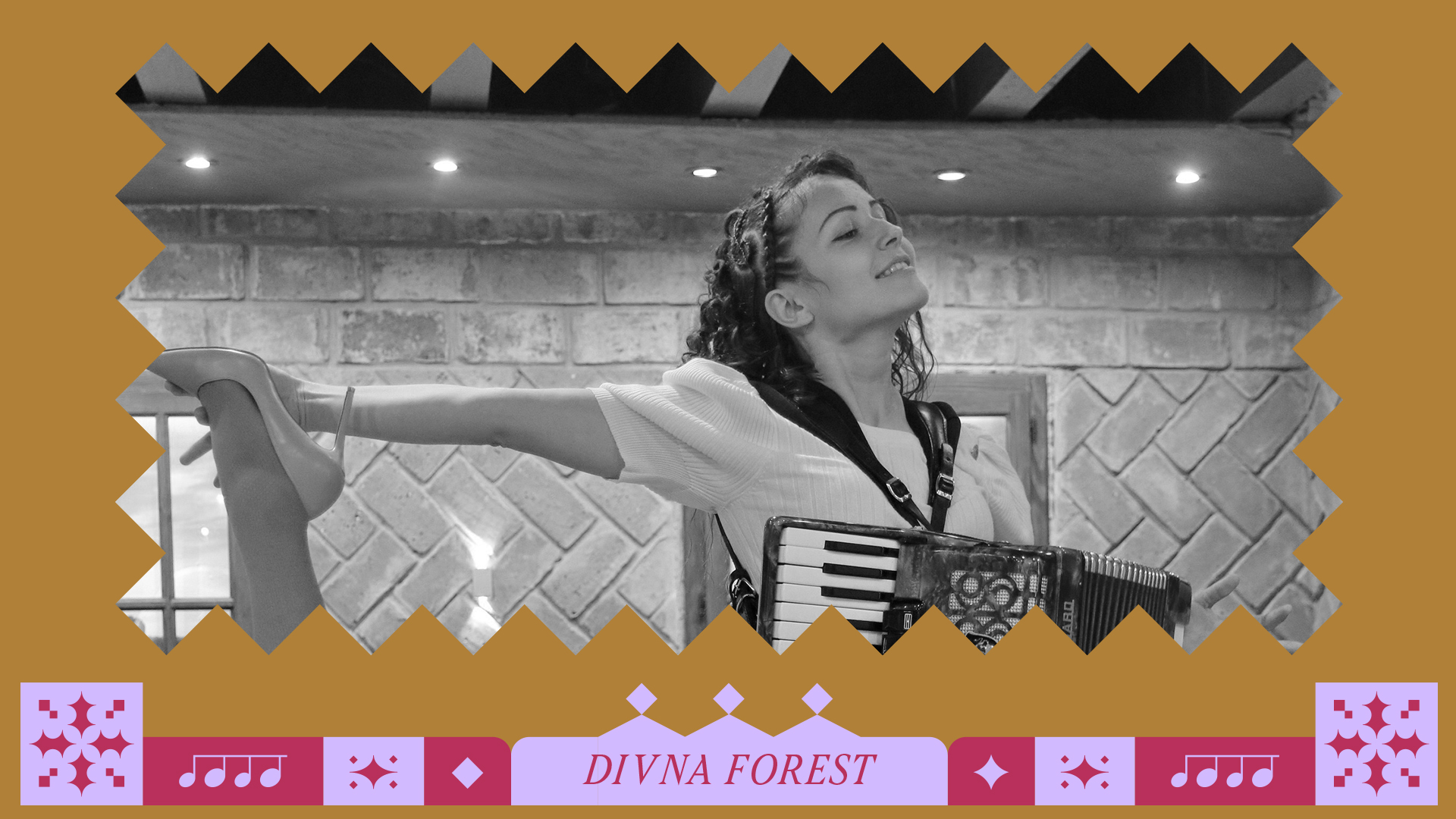 Divna Forest represents the wonderful side of all of us in the form of a forest.
The representative of this group is Čedana Đokić and her accordion Monika. Her repertoire includes chansons, covers of well-known songs and songs in the style of Vojvodinian Lala swing.
She has been playing on the streets for 12 years, both in very low and very high temperatures, which have been the most difficult tests, and numerous different personality profiles that have given her a sincere smile in passing, have inspired her singer-songwriter works. Melody carries the sound that we sculpt with emotions, while the word remains the strongest weapon.
She became a student of electrical engineering after finishing Secondary Music School and grammar school Jovina Gimnazija, the department for mathematics. She has performed at Francophonie (2010-2017), Eurovision Song Contest 2023, Nishville, EXIT, FAMUS, Vinkvačke jeseni Festival, as well as in numerous cities as a street musician (Vienna, Guča, Leskovac, Šabac, Subotica, Iđoš, Senta, Čačak).