Sanda and Shoica (Beorgad/Serbia)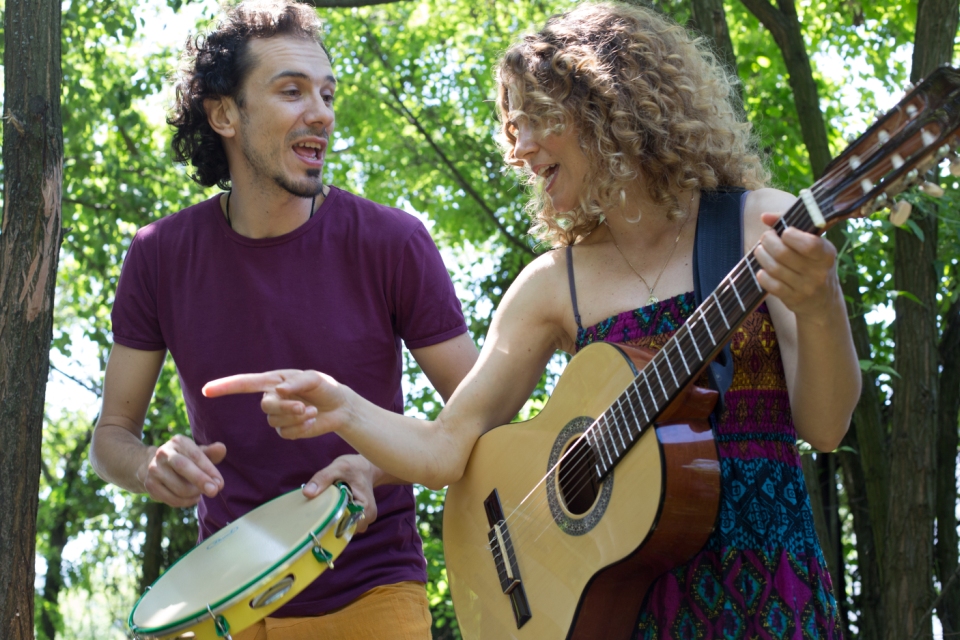 This acoustic guitar and percussions duo was founded out of pure love, which it is striving to share with the world in an attempt to make it a better place for the future generations. Their easily likeable two vocal performance full of warmth, tenderness and romance draws from the musical heritage typical for this region, enriched by logical and unimposing use of Latino rhythms.
Sanda and Shoica duo was formed in 2013; their debut performance took place at Sava centar, where they were invited to appear as special guests at a big concert of Vlada and Bajka (Sanda's father). Sanda is also an actress, and has acted in theatre plays by Duško Kovačević at Zvezdara Theatre, Kontejner sa pet zvezdica (Five Star Dumpster) and Rođendan gospodina Nušića (Mr. Nušić's Birthday), as well as at Maximus Arts Children's Theatre, and she has performed with the band Lilihip lolipop. Shoica is a percussionist and a percussion instruments maker, who has spent last two decades working in bands like Amaro Del and Kal (over 200 performances, including an American tour) and in the Flamencoraneo Company dance troupe. They are currently preparing their first album, which has been announced by their successful single "Diši" ("Breathe").