14.08.2017
Pop Up at Gradić Fest
Pop Up, an entertainment platform made up of Berberaj and Public P, will present its program at this year's Gradić Fest, from 1st to 3rd September, in the Lower Town of the Petrovaradin Fortress. The current representatives of the urban entertainment scene in Novi Sad will present their vision of the old-school fun at Trg Vladike Nikolaja Square, which is at the entrance to the Lower Town, when you turn right after the Duga Bridge.
On Saturday and Sunday, the visitors to Gradić Fest will have the opportunity to enjoy a rich program including DJ sets like Rim Runner, Janchez and other numerous masters of entertainment, as well as a special vinyl session, which will be a treat for the true lovers of vintage sound. The visual background will be a graphoscope VJ session, and the entire Pop Up point will be lit with subtle lighting of numerous old-fashioned lamps. The visitors will also have the opportunity to get a custom made print on their t-shirts, and the patterns of their choosing will be printed with the technique of screen printing.
The main event at Pop Up point will be a cabaret theatre play performed by actors from the National Theatre of Sombor, which will take place on Saturday night, while on Friday night the headliner will be Andrej Živančević with his music act, accompanied by guitar and piano. During the festival, this stage will host an exhibition of photographs of PDP (Print Design Photography) creative media conference, as well as an exhibition of analogue photographs of happenings within the Pop Up platform by young artists from Novi Sad. The event will also be joined by the Mountain Climbing-Skiing Association "Železničar" from Novi Sad, which will promote the nighttime mountain climbing challenge on the Fruška Gora Mountain.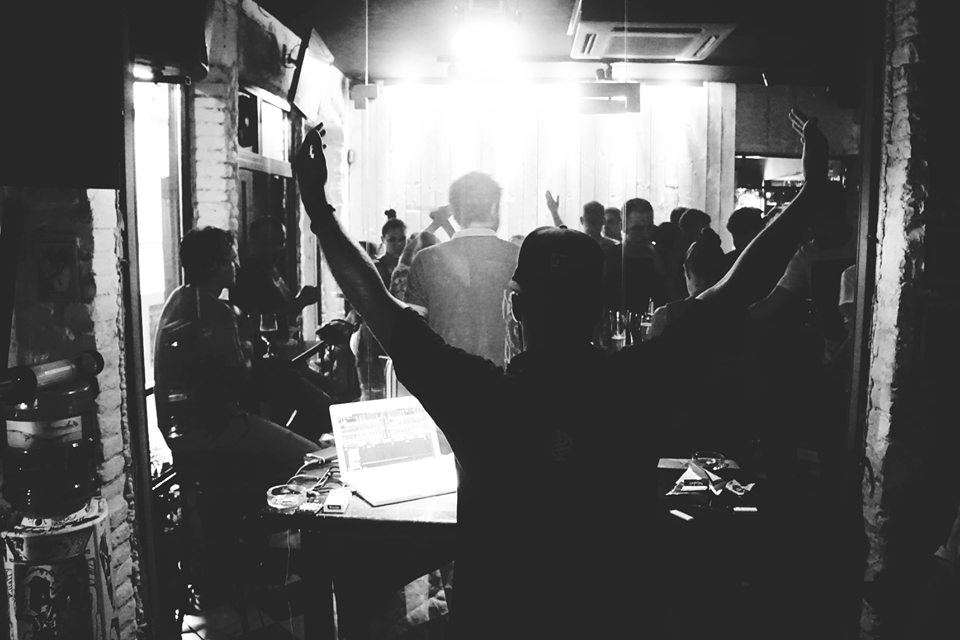 The creative core of the Pop Up platform is made up of two organizations, which are in expansion when it comes to top urban entertainment in Novi Sad and beyond. Berberaj is a popular hairdressing studio in the center of Novi Sad, which has, after 15 years of its existence, expanded its concept and turned into Puberaj club, a place known for excellent entertainment based on old-school artistic and cultural values adapted for modern urban young people. The epicenter of this organization is charismatic Brica – Andrija Nikitović, who has been successfully passing down his rich experience of an urban warrior to younger generations and is currently one of the key figures of the nightlife in this part of the region. Public P is a DJ organization which represents a synonym for good underground music and entertainment for good people and good times.
Besides Pop Up (Berberaj & Public P), other organizations will also be joining Gradić Fest this year, such as the Street Musicians Festival, Cinema City, Scenatorium, Suburbium, Fruškać, Happy Trash Production, Ugrip and AAaaa festival. They will all present their programs at various locations in the Lower Town of the Petrovaradin Fortress from 1st to 3rd September. The common goal of all co-organizers of Gradić Fest is to revive the Lower Town through music, film and various other art performances.