The Flamenco Thief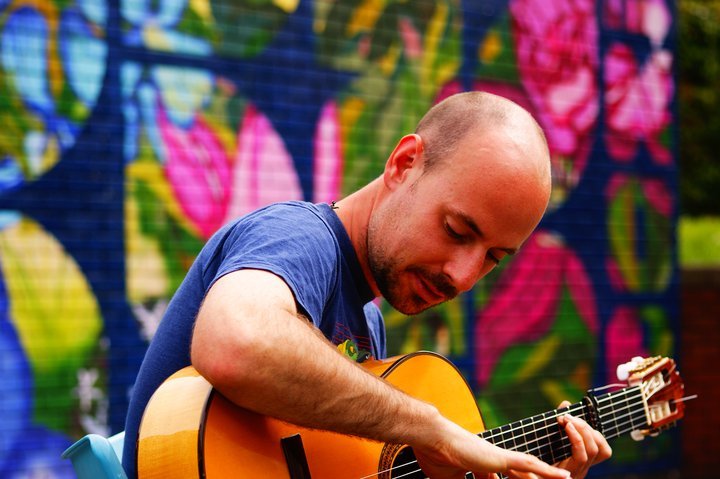 The Flamenco Thief – that is, Craig Sutton – is coming to the 19th Street Musicians Festival – Gradić Fest from England.
Craig is one of the most interesting musicians of the British DIY scene. He uses a guitar looper pedal, stacking neatly combined layers of gypsy swing, rumba, ska and world music, often resorting to flamenco guitar playing technique, where his artistic name logically derives from. He uses the body of his guitar as a percussion, producing hip hop rhythms and other modern rhythms which introduce a dance element into Craig's music.
The Flamenco Thief uses his original techniques and technology to take us on a ride through space and time in an entirely personal and unique way. Craig's devotion to music is reflected in the fact that he has given 250 concerts in 40 states in only 10 months. Therefore, what we have here is a seasoned virtuoso with a powerful concept who loves music and knows how to play it!