The Bad Week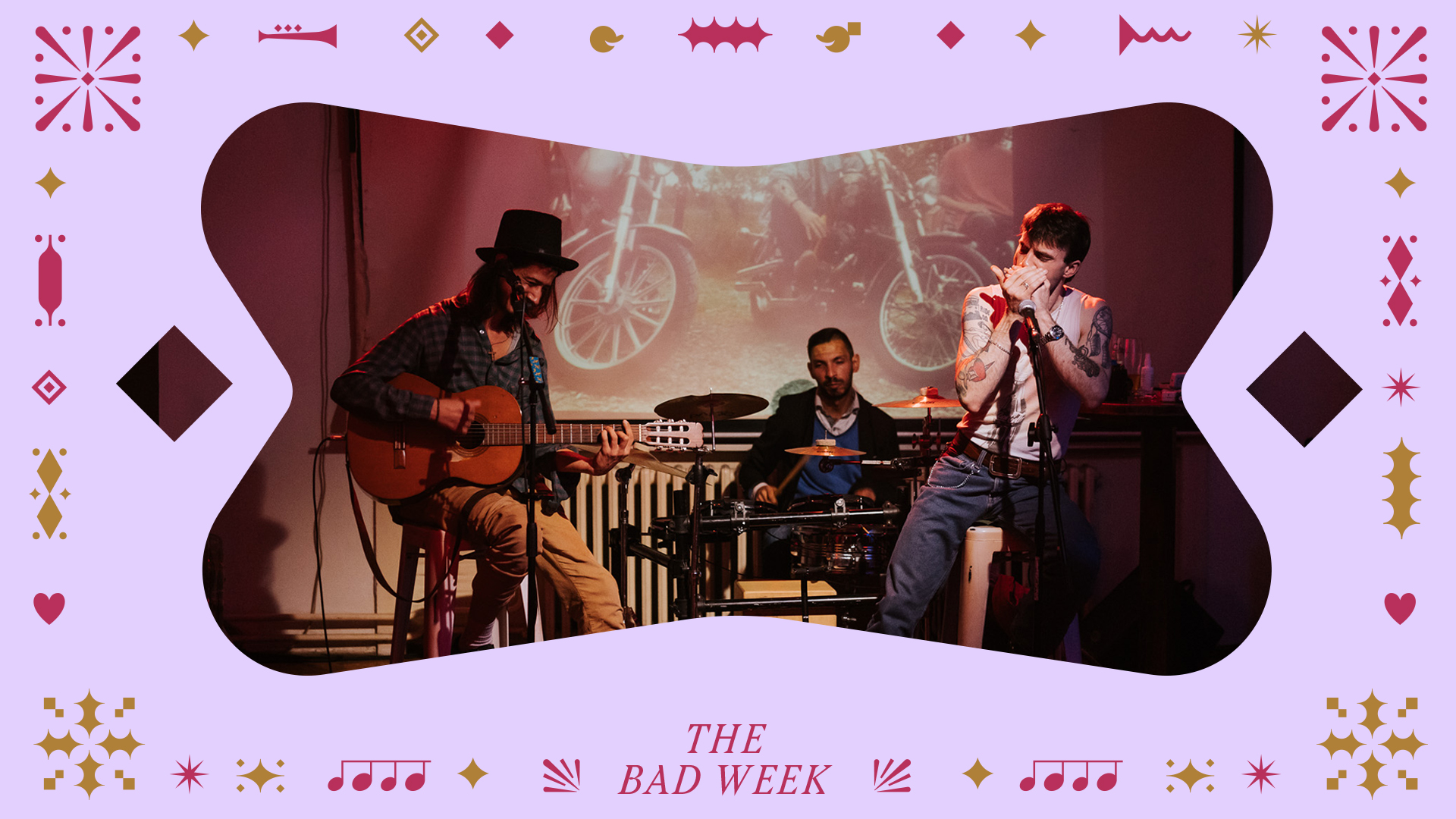 The music group The Bad Week was founded in July 2020 in Novi Sad as a street band that started performing on the sidewalks in the city center, contributing to its atmosphere and energy, and later expanded their art by performing in clubs and at festivals throughout Serbia and the surrounding region.
Its members are: Strahinja Jajić – vocals and guitar, Stefan Stefanović Gile (a.k.a. Gileta Slim) – harmonica, Danijel Seethaler – drums/cajon.
They also sometimes invite guest musicians to their performances (as well as to the studio), who make a quality contribution with their music.
In addition to cover music, which is mostly oriented towards the American country blues style, this unique trio has also created an original repertoire through their performances, which led them in 2021 to record their album So it Was, which was released in 2022.
In 2021, at the acoustic music festival FAMUS in Sivac (Serbia), the band won the first place with the song "So it Was", both according to the opinion of the audience and the expert jury.
They are currently working on new material and preparing songs for their next album.