Nikola Ulemek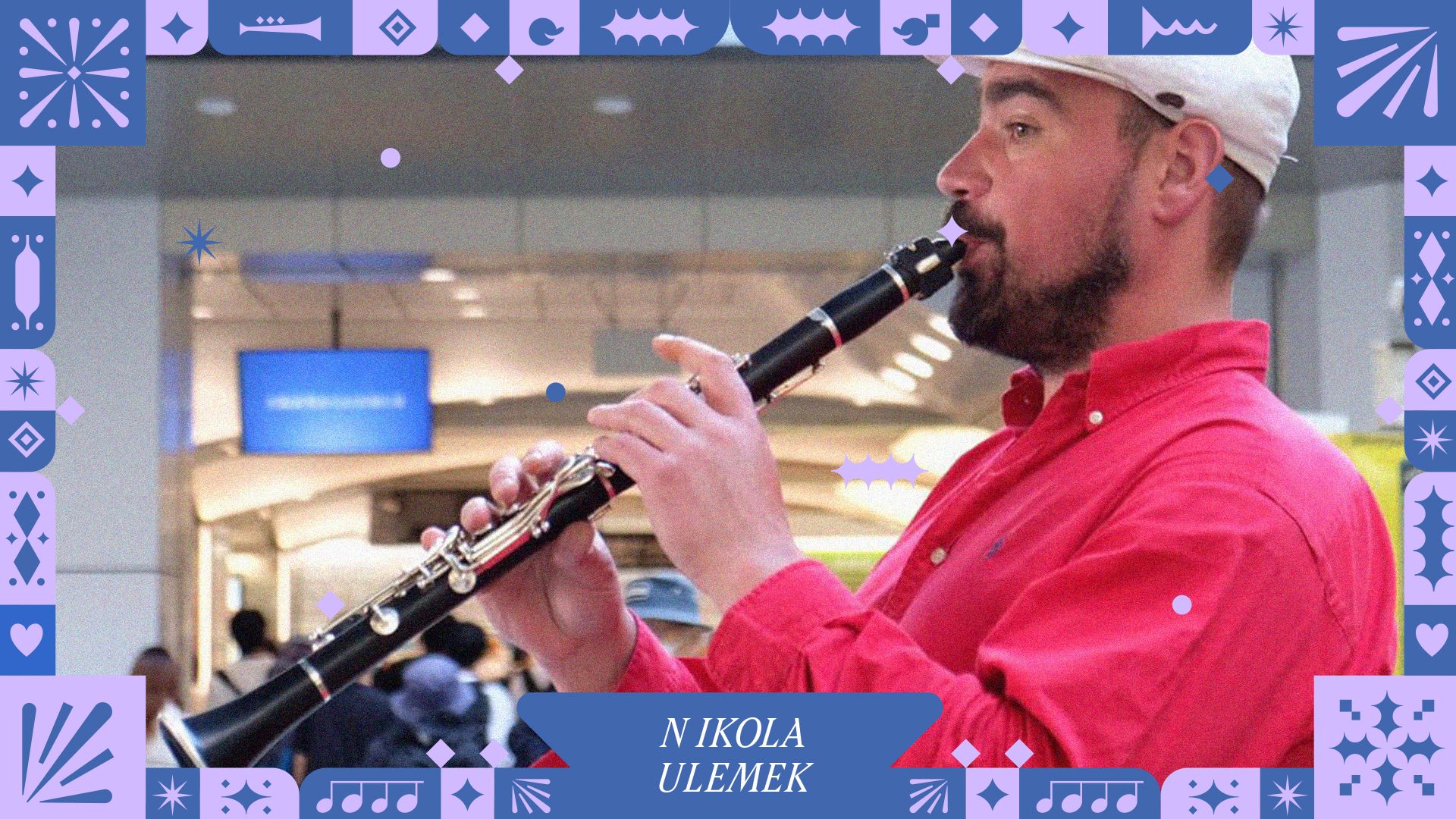 Ulemek Nikola was born in 1989. He finished high school under the tutelage of the professor Ljubiša Jovanović, and he obtained his master's degree in clarinet in 2013, at the Faculty of Music in Belgrade.
He worked at the "Vatroslav Lisinski" High School of Music for eight years, also as a part-time collaborator in the RTS Symphony Orchestra for five years, and in the Orchestra of the Ministry of Internal Affaira for two years. He played in the Nevsky Clarinet Quartet. He also performs as a collaborator in Artish:Lab concerts for babies and children.
He currently lives and performs as a freelance artist, mostly supporting himself by street performances. He has played on the streets of Vienna (Austria), Prague (Czech Republic), Barcelona (Spain), Kotor (Montenegro), Dubrovnik (Croatia), and he recently returned from Japan, where he performed in Kyoto, Tokyo, Kamakura and Osaka.
For the last five years he has been a Santa Claus with a saxophone.