Miloš Zubac and Milan Korać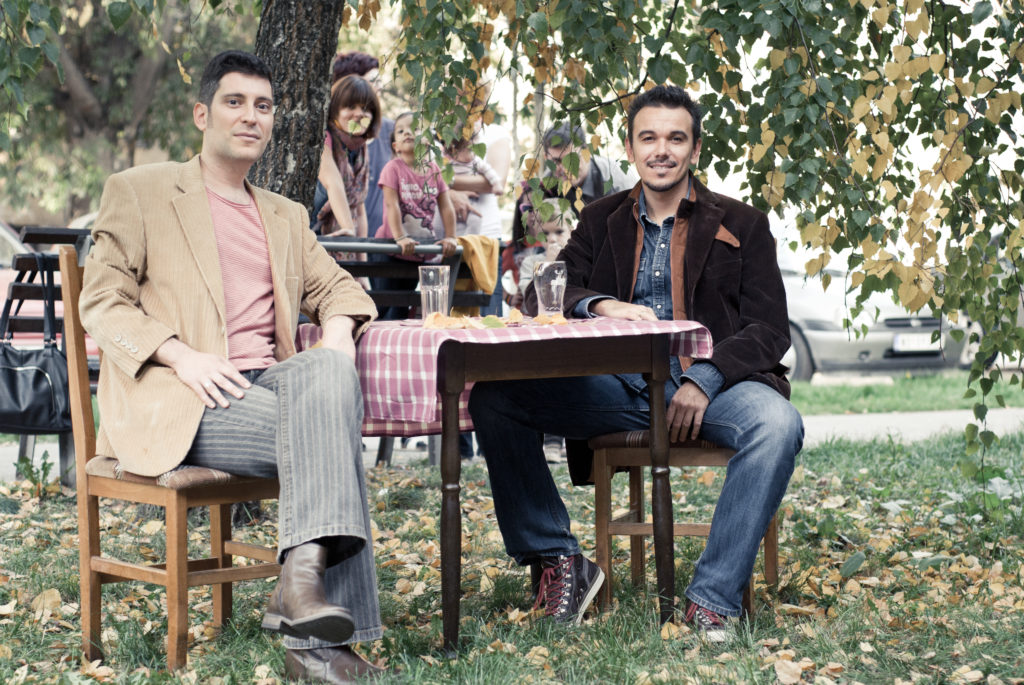 This folk, blues and rock hybrid duo from Novi Sad – Miloš Zubac and Milan Korać – will perform on the streets of Gradić at the 19th Street Musicians Festival – Gradić Fest.
The duo, consisting of the frontman of the band Prkos drumski, Miloš Zubac, and Milan Korać, a member of the band Šinobusi, have released two records, the last of which is a musical rendition of Serbian lyrical poetry classics. Here we find lyrics by Dis, Bojić, and, of course, by Miloš's father Pera Zubac. The song 'Svedok da sam znao' was a hit of the week of The Radio 202 top list. They have performed at the Festival Poezika and Sterijino pozorje, and their next stop is Gradić.