El Loren (Spain)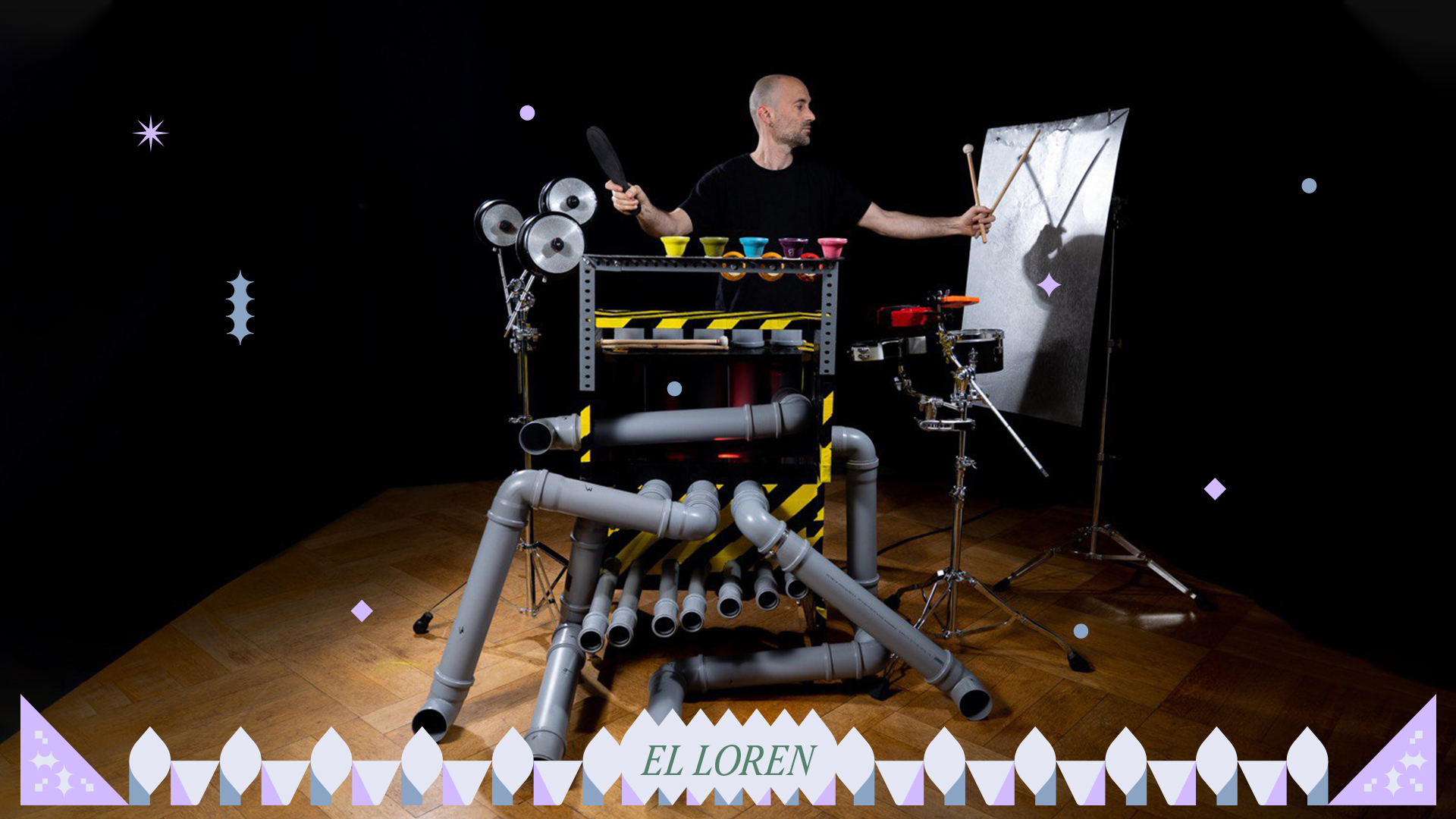 Lorenzo Mena (El Loren) is a percussionist, DJ and composer born in Madrid. He began his career as a drummer for multiple bands on the Madrid underground circuit. El Loren was born as a project in the streets of downtown Madrid in 2011.
Unique instruments, designed and created by hand by El Loren:
Set in constant evolution made up of PVC pipes, paint buckets, pans, bicycle bells, oven trays, ashtrays…everything is possible. Always recycled items. Inspiration that comes from electronic music, creating a hypnotic atmosphere, based on organic rhythms that make audiences around the world dance. Styles like Techno, Electro, Dub, Hip-Hop and Funk.