Belgrade Dixieland Orchestra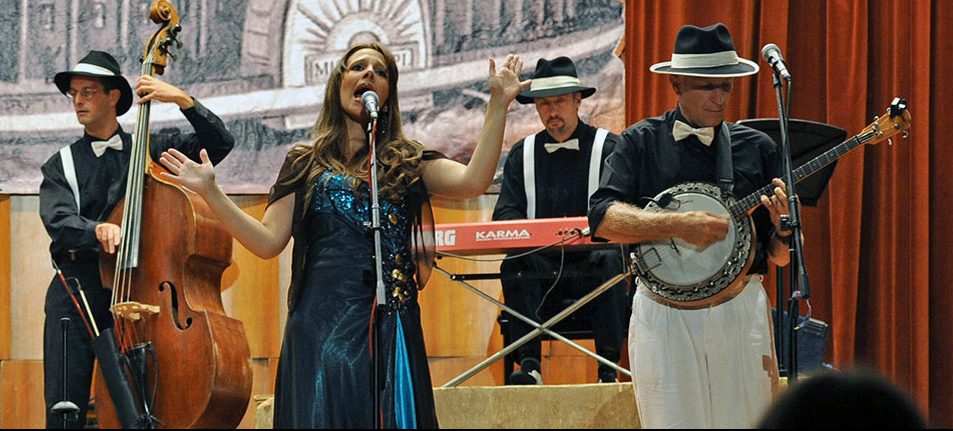 Belgrade Dixieland Orchestra is a unique live museum of the traditional Dixieland jazz music, which was cooking on the banks of the Mississippi river at the beginning of the 20th century. In 2001, a whole century later, these Dixies from Belgrade formed their seriously fun band, saving the fundamental jazz from oblivion. When they are in question, a dynamic, filigree gig is understood. Belgrade Dixieland Orchestra insist on costumes, movement and exchanging the joy of hot notes with the audience. This octet have played in most Serbian cities, but also in Hungary, Croatia, Austria, France and in many other places, and recently they have raised the temperature in Sombor to 100 °C, putting a huge grin on the audience's faces.
The traditional parade which will open the Street Musicians Festival will be headed by these jazz gems from Belgrade.