23.08.2017
Fruškać's delicacies for the visitors to Gradić Fest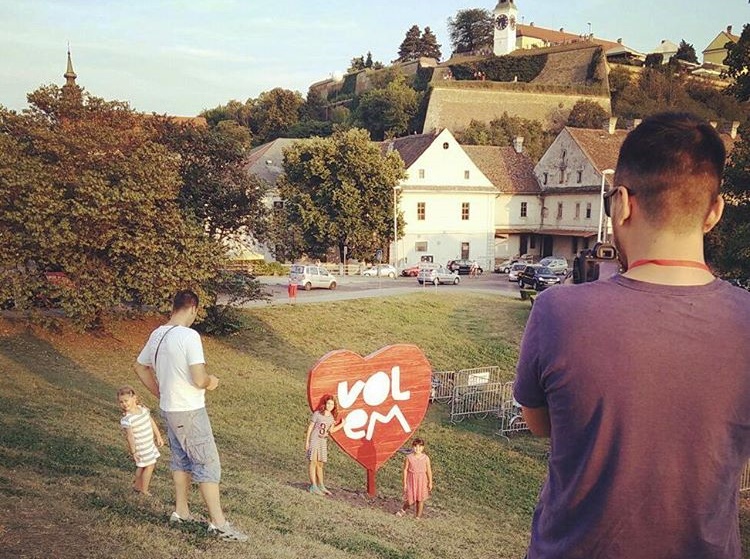 This year, the Citizens' Association Fruškać will, as a partner in the organization of Gradić Fest, have its spot in the Lower Town, in Vladimira Nazora Street. The nature lovers who are the members of this association will be focused on making the visitors enjoy the treasures of Fruška Gora Mountain, primarily wines and various home-made delicacies.
The richness in wine of the only mountain in Vojvodina will be presented through the offer of the best wine varieties from the cellars of three vineries: "Benišek-Veselinović" from Sremski Karlovci, "Erdevik" from Erdevik, and "Tri međe i oblak" from Neštin, which is the smallest vinery in Serbia. Since wine and food naturally go well together, the enthusiasts from Fruškać will organize snacks in the Lower Town: the best goat cheese by the producer "Gorski" from Jazak, as well as crackers with spreads, hummus, spices and marmalade from the ranch "Dobro prase" in Stari Ledinci. The members of Fruškać have told us that they have already tried all these treats and that they sincerely recommend them to everyone.
The Association Fruškać from Novi Sad actively works on the preservation of natural and cultural heritage, strives to awaken and raise the ecological awareness, and promotes recycling and renewable sources of energy. Their main goal is the preservation and promotion of the Fruška Gora Mountain and its cultural, historical and natural value. The association's site, www.fruskac.net, is a unique online guide through National Park Fruška Gora.
Last year, the Association Fruškać and the Street Musicians Festival gave a present to the residents of the Lower Town – a two-meter tall wooden heart symbolizing the dawn of the new cultural life after the revitalization of this part of the city, which is the main goal of the festival. The wooden heart is intended to be the place where new stories will be carved in, stories inspired by the awakened and revitalized Gradić.