Nuit Blanche (Šibenik/Croatia)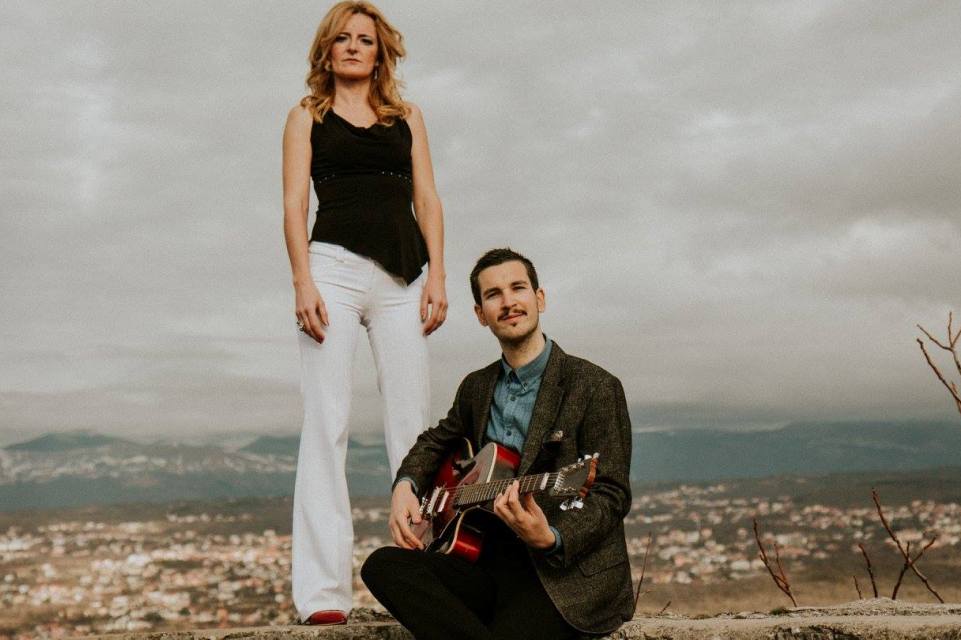 This acoustic duo originating from a very distinctive region – the coast of Dalmatia – brings us a breath of Mediterranean warmth and spontaneity threaded with fine elements of jazz and Latino ambient. That can be glimpsed from the band's very name, which literally translated from French means "white nights", that is to say: "sleepless nights".
The duo is a result of many years of cooperation and common interests of its two members, whose serious approach captures the attention of the fans of gipsy jazz, bossa nova, tango, and lounge music based on the Dalmatian and Mediterranean sound. Guitarist Frane Pleadin has recently moved from Šibenik, his birth town, to Rijeka, which offers more business opportunities, while Jelena Matušan works as a school teacher and also sings in a klapa group named Kamelija. Their performance is characterized by the freshness typical for short and sleepless nights spent somewhere at the Adriatic coast.