Vilin konjic (Novi Sad/Serbia)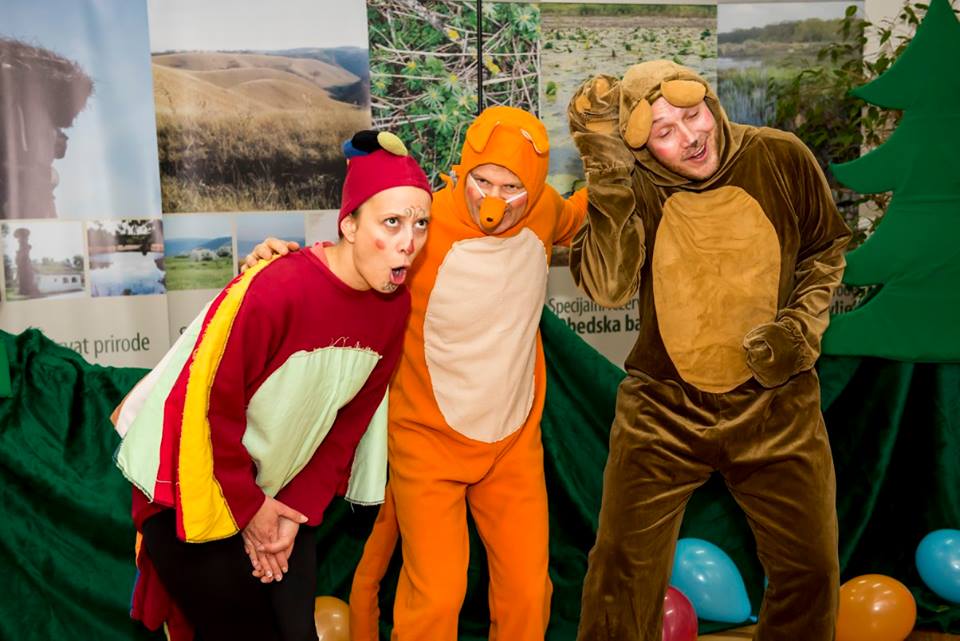 The Forest Fairy is organizing a competition in order to select musicians for the Forest Orchestra, which will hold a big concert in the forest. Many animals have applied for the audition, including the Bear, the Elephant, the Bumblebee and the Singing Bird. Which candidates will pass the audition and play at the concert together with the actors of the "Vilin konjic" Theatre is what the visitors to Gradić Fest will exclusively find out.
Since 1999, the travelling theatre "Vilin konjic" has been actively participating in preservation and protection of culture and art through various activities, striving to develop different cultural and artistic contents with the emphasis on theatre art and education. The theatre has created 25 theatre plays and has done over 900 performances, and it has also created TV show "Sanko Pospanko i drugari" ("Sleepy Head and Friends"), which was shown on the TV Channel Panonija. They will perform their theatre play "Šumski orkestar" ("Forest Orchestra") at Gradić Fest, on Saturday 2nd September, on the stage in Beogradska Street.