The Trouble Notes (Berlin/Germany)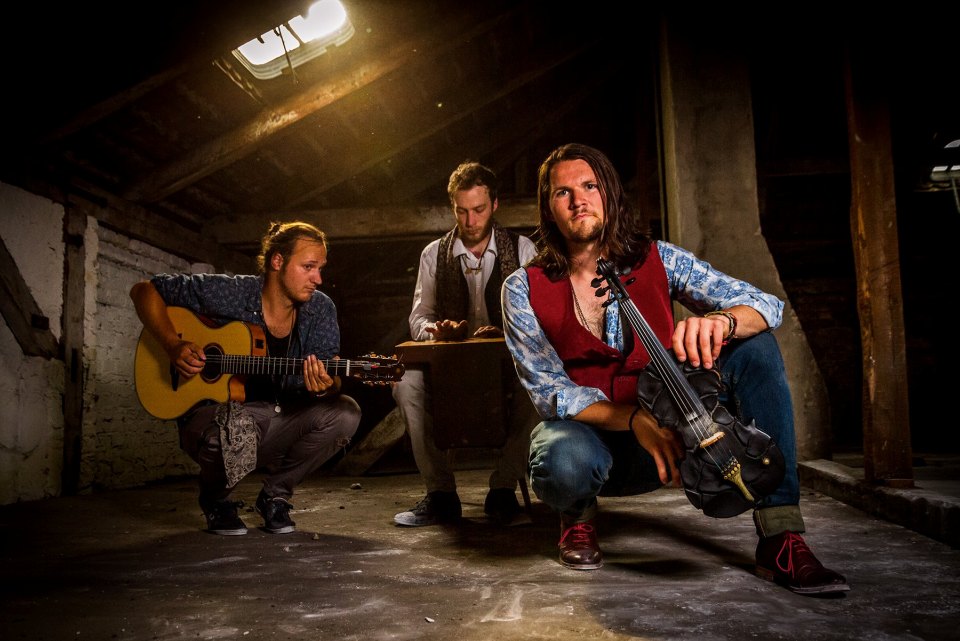 Music from everywhere, music for everyone – that is a package that a trio of authentic street musicians travelling in a van from Berlin is bringing to Gradić Fest. The trio has rich international experience and has already had over 400 concerts. Violin, guitar and percussions, music mix that escapes precise definition but packed with enormous artistic and entertaining potential will maybe puzzle the sceptics and those who are insufficiently relaxed and unaware that what they are witnessing is a true spectacle of modern acoustic music.
The story of The Trouble Notes began on tough streets of New York, where Bennet, a classically trained and promising violinist, was trying to overcome his dissatisfaction with doing "serious" music and getting more and more interested in modern art forms. Feeling unfulfilled even with a promising career of a Wall Street financial expert, he listened to the voice of his violin, which was quietly but resolutely telling him to leave everything, move somewhere far away and – start a new life. Aware of the fact that after the avenues of the "Big Apple" all the other streets in the world would be less dangerous, this brave musician ended up in Hyde Park in London, where, while performing as a street musician, he met a kindred spirit, a percussionist with a great gift of showmanship – Oliver Maguite. They started a joint project and after travelling to Ireland and The Czech Republic they arrived in Berlin, where they found the last missing part of the Trouble Notes puzzle, a classically trained guitarist Florian Eisenschmidt, whose technique is flamenco technique, but whose energy feels like it is made for hard rock. Since then, The Trouble Notes have been acquiring a fan base across Europe, and have released two albums – Soundtracks from the Street and Grand Masquerade. They are one of the bigger attractions in the festival's program and they will perform all three days at Gradić Fest.