Sergio Lounge (Belgrade/Serbia)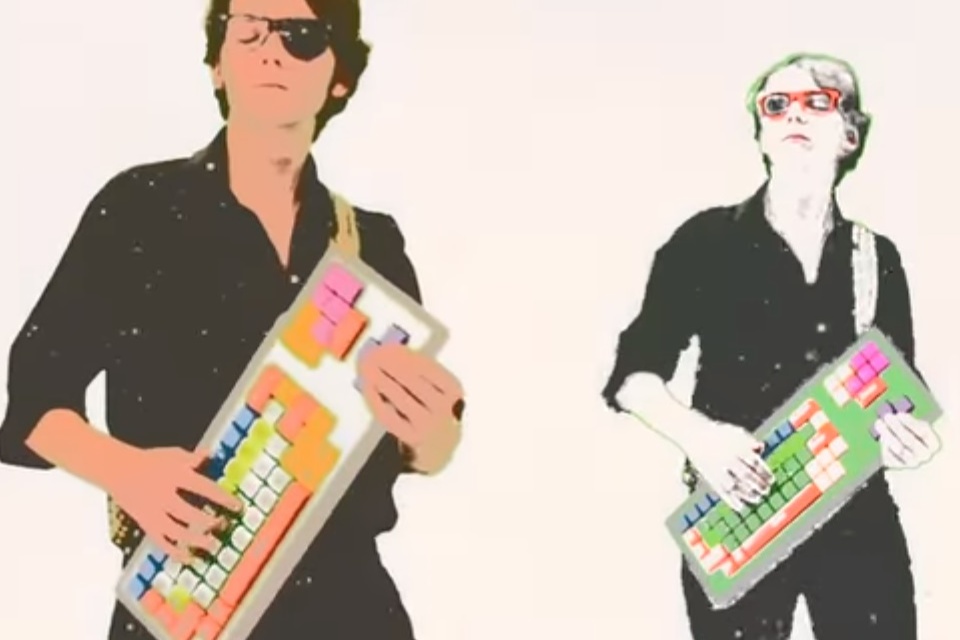 This extremely interesting and creative artist has brought a lot of new and beautiful things to the regional scene, first and foremost due to his music style and original way of using technology. His primary instrument is a computer keyboard with multicolored keys, which he uses as a synthesizer, among other things.
Sergio Lounge is the stage name of Srđan Popov, a versatile and talented musician who fuses romanticism and style of some past music eras with contemporary approach to making and producing music. He is currently known as – a keyboardist, but he also skillfully plays the guitar, bass guitar, contrabass and flute, and sings like a nightingale. He came up with his innovative instrument while searching for a perfect keyboard that would go well with his personality. He cultivates the music heritage of the golden 60s and 80s, through a contemporary approach to lounge music, disco, Italo disco, schlager music and experimental music. He is very often compared to the Swiss duo Yellow and DJ Todd Terry, particularly because of his playful rhythms and sounds reminiscent of the sounds of computer games and video game consoles. He is currently performing with the support of a bass guitar and an electronic drum set.