Sean Rooney (Montréal/Canada)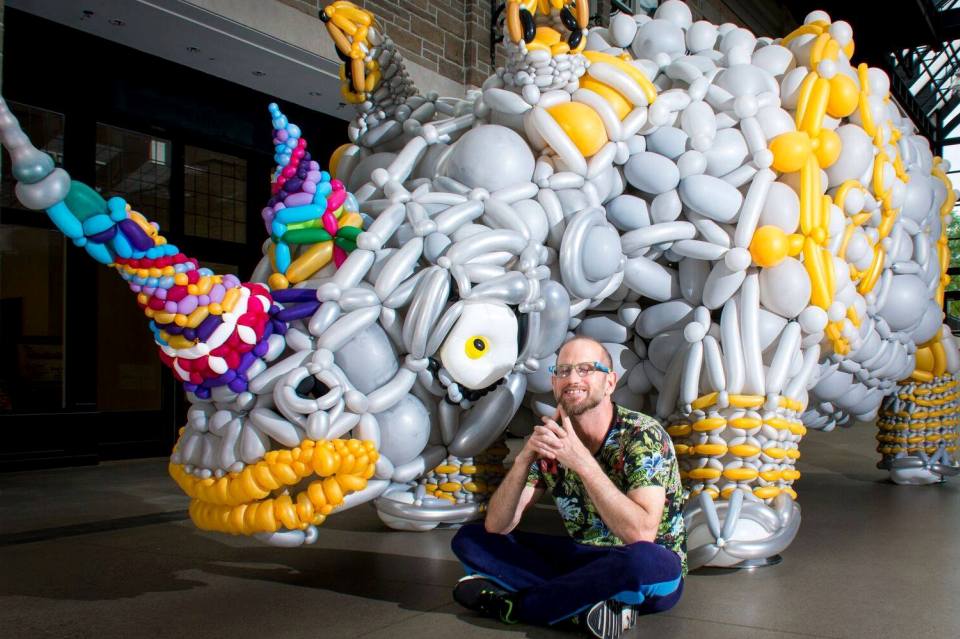 The magic of music, fashion, sculptures of animals and people, as well as innumerable sound effects, and all of it executed on – balloons – that is a part of the enchantment that the great balloon maestro Sean Rooney is bringing to the Lower Town. By performing all over the world at festivals of street art, this world famous artist and innovator has developed with time a fascinating technique of balloon manipulation, with which he can do literally everything – his creations range from sculpture exhibitions to real music concerts.
In the last 20 years, Rooney has left a trail of thousands of inflated balloons, and a few deflated ones too, from his birthplace in Canada over European capitals to Teheran and faraway Eastern metropolis Singapore, and he has devoted a part of his career to the biggest modern circus in the world – Cirque de Soleil. His performances are a feast of the most diverse colors and unusual sounds, tuned to each particular audience, since he speaks many languages and is always ready to learn more. Besides performing on all three days of Gradić Fest, the balloon maestro will play an important part in the opening parade: five huge surprise balloon sculptures which will float above the parade of citizens and artists are the collaboration of the maestro and his colleague from Novi Sad residing in France, Nenad Đukić.