Renzo Ruggiero (Italy/Spain)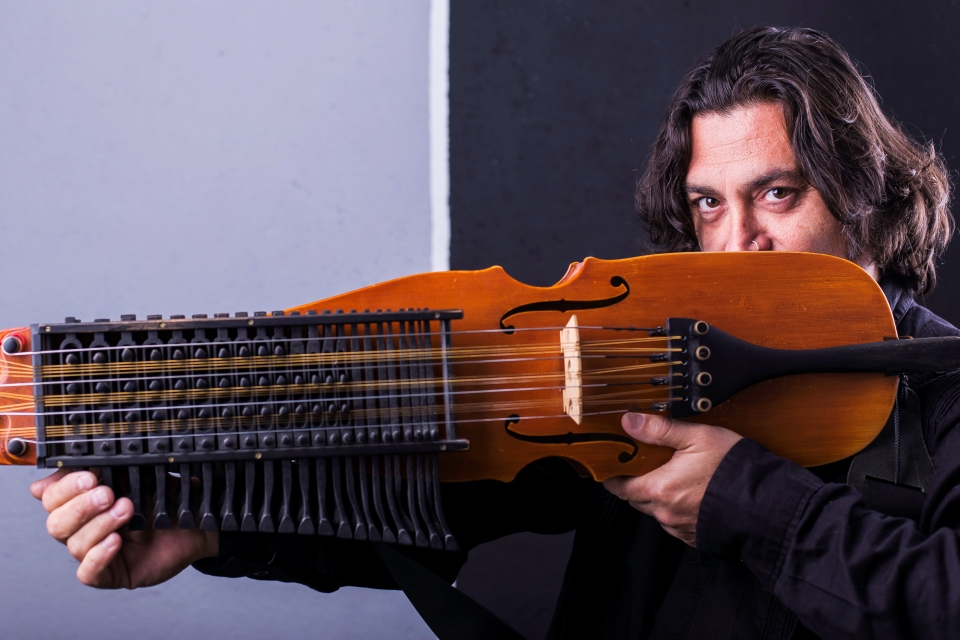 Medieval music of various European peoples, a personal, creative touch and enormous instrumental mastery is what characterizes the performance of this Italian musician who resides in Toledo. The fans of unusual, old and rare instruments will enjoy listening to him playing the nyckelharpa (see photo), an instrument dating from the 15th century, and Persian santur (see video), an instrument similar to cymbalon.
During his music studies in Bologna, Ruggiero specialized his technique and improvisation skills as a jazz bassist, and he transformed his knowledge into skill by participating in bands with various music orientations. Later, he started doing a different sort of research and interpretation on instruments from different European and Mediterranean regions. After more than 20 years of experience in the world of traditional and old music, his performances today encompass all the elements of his music origin, rock, folk, old music and his own creative work. His compositions are known world-wide, and have also been interpreted by the European Nyckelharpa Orchestra. He is currently working on various projects in Spain, and has cooperated with band Ana Alcaide, duet Rhodes y Chelo, and one of the best Japanese flamenco troupes, Arte y Solera. He released a solo album Alma, as composer, producer and interpreter. He will perform all three days at Gradić Fest, on various occasions.