Patrick Walker Trio (Zagreb/Croatia)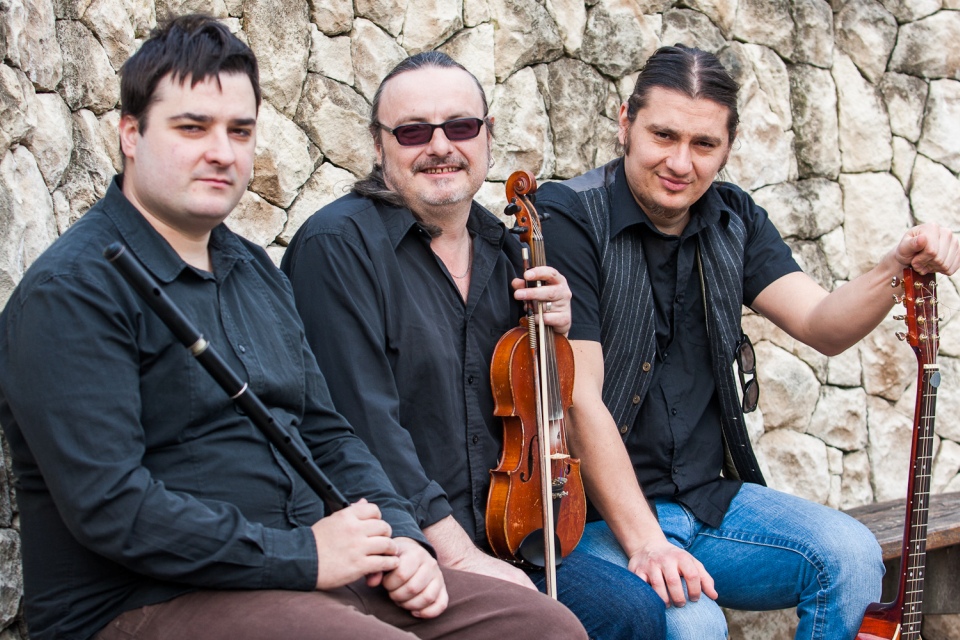 A true great of the British folk scene and two excellent connoisseurs of traditional Balkan music form a trio that offers an excellent performance fusing Anglo-Saxon and Celtic folk heritage. Irish, Scottish and English music, in the form of instrumental dances, love ballads and folk songs, has always received a positive reaction from the audiences in this region, and that is one of the reasons why these excellent musicians' performance at Gradić Fest should not be missed.
Violinist Patrick Walker is a doyen of folk and country music from Britain, but he divides his time between Sheffield, his birth town, and Zagreb, his other place of residence. He has been a member of numerous bands, which has enabled him to perform across the world and has earned him envious reputation in the musical circles of the genre and related genres. The other two members of the trio are somewhat younger: guitarist Hrvoje Sudar, a specialist for Croatian, Macedonian and Bosnian ethno music, which he uses to experiment with sound and various string instruments; and Ivan Bilić, a virtuoso on traditional wind instruments, such as flute, who has, throughout his career, been a member of numerous bands devoted to Irish folk or similar folk sound. The trio's current lineup has already performed at many festivals and clubs across Europe.