Olivera Popović (Novi Sad/Serbia)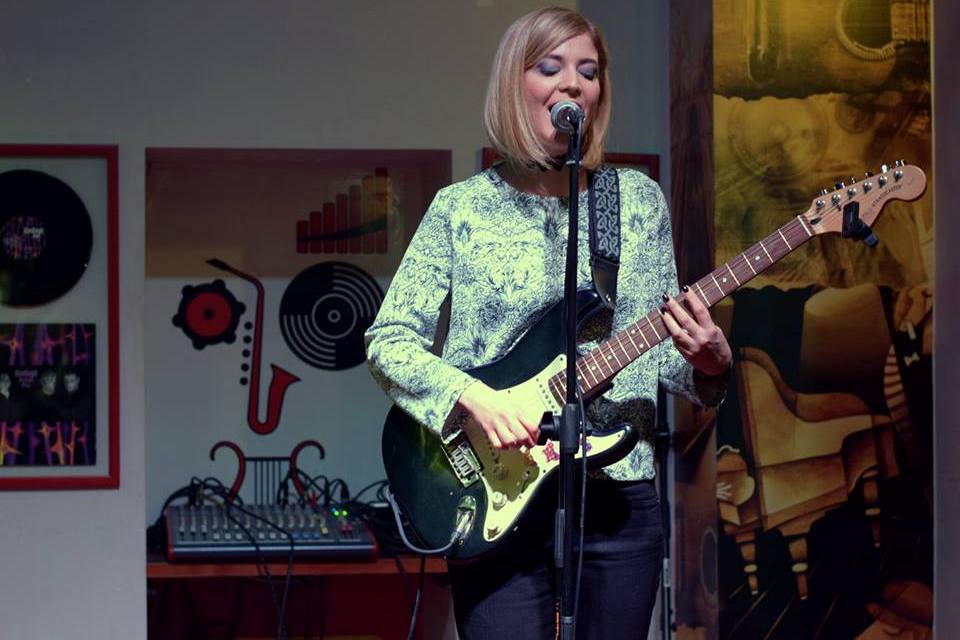 This (neo)classic rock figure with a strong right hand that mightily wields a Stratocaster and a powerful vocal made for concert arenas is actually a tender young woman who finds the inspiration for her lyrics in her inner world and the world around her. Olivera's music is made up of raw guitar riffs and melodic tunes, which is something that sets her apart from most of her fellow singers-songwriters, who mainly practice pure acoustic music.
The background of this interesting musician's career are band gigs, but after almost a decade of that kind of experience she chose to pursue a solo career, which she has successfully managed. Her music has taken her to numerous regional festivals for original music (Kantfest, S.O. S., Demofest, Exit, etc.), but she equally values her gigs at clubs. She will present her current repertoire, which will likely be released on her next album, at Gradić Fest, at the beginning of September.