Nenad Đukić (Novi Sad/Serbia)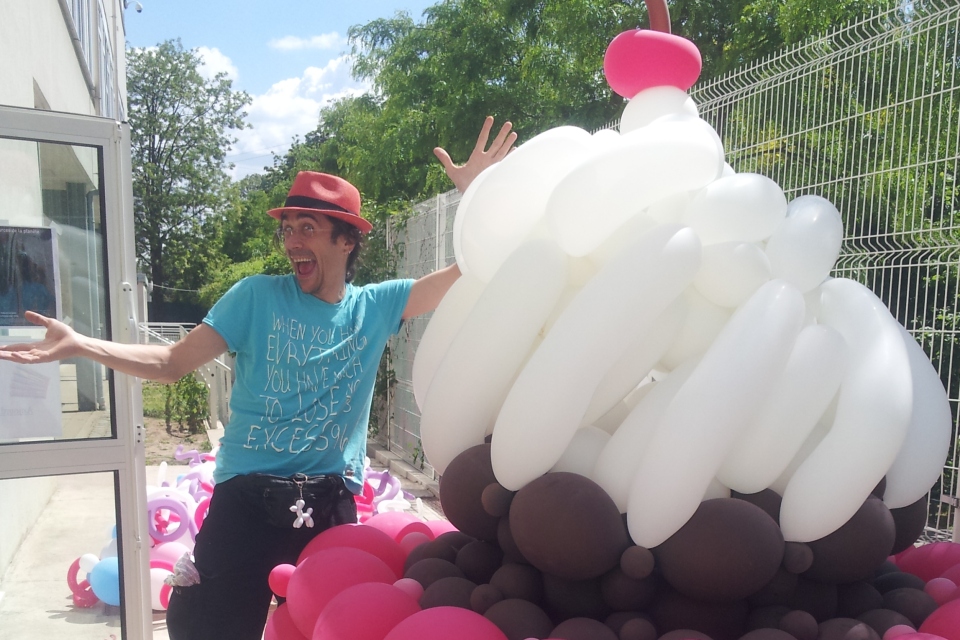 This balloon artist, locally known as Mister Twister, uses inflated plastic to create unique and unusual sculptures and very lively installations, some of which he will share with the visitors to this year's Gradić Fest. He found the inspiration for his work in a chance meeting with the world-renowned balloon maestro Sean Rooney in Novi Sad at the Street Musicians Festival in 2010, and now he will have the pleasure of sharing a part of his art with him.
Besides doing solo performances during the festival, the two artists will also play an important part in the festival's opening parade, when they will manipulate five huge sculptures made of balloons. Nenad is a graduated sociologist and a punk musician, and in his free time he plays the bass. He has gained experience in the creation of balloon sculptures at various workshops and seminars, but most of all in practice, at festivals, on streets and squares of the cities in the region and beyond. He especially enjoys the fact that his work brings joy to children, and he is currently busy developing his skills in creating faces and grimaces from – balloons.