Luke Black (Belgrade/Serbia)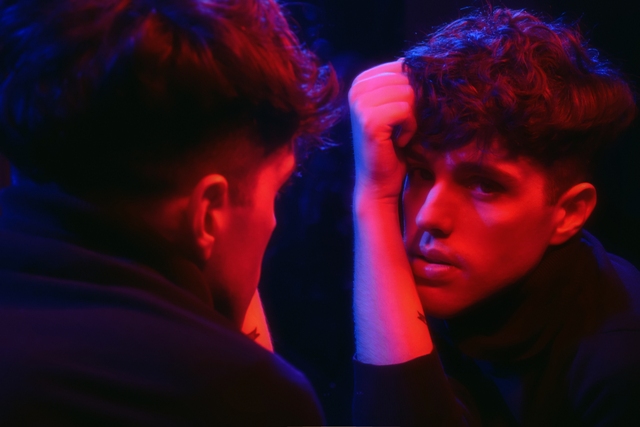 It is extremely rare for a pop performer from this part of the world to be internationally known, but when you meet Luka Ivanović aka Luke Black, you can easily understand why that doesn't apply to him. This young millennial (23) is a songwriter, producer, singer and musician whose fame is spreading like ripples on a water surface after a pebble has been thrown into it, from his Belgrade base across Germany and Spain, all the way to China, where, we are told, he is likely to reach the popularity of Bata (Walter) Živojinović and Novak Đoković.
Luke is a true representative of his generation, which doesn't tolerate the pressure of the public, time and place where it creates. So, in a desire to challenge the typical image that people around the world have of a Balkan person, he has formed his artistic-creative tribe Neoslavic with the likeminded people of Balkan-Slavic origin from various meridians who respect their roots, but also strive to be modern and open, simply put – updated. His music, which is climbing the local, regional and international top-charts at the speed of light, is a (non)typical neo-pop matrix in an electronic disguise, with interesting lyrics which speak of the world and the everyday life, of the environment, the issues of his generation and, of course, love.
Since his first hit-single "D-Generation" until his current single "Walpurgis Night", Luke has been attracting the attention of the most prominent local remix masters, he is rarely off the radio-waves from here to the USA, and gigs abroad are almost an everyday thing for him. After the performance at Alternative Fashion Week in Berlin, he has made the most vivid memories in clubs of Beijing, Shanghai and Guangzhou. After all this, is it so strange that he is the only performer from this part of Europe who has been presented through Instagram's global project @music alongside the greats such as 50 Cent, Miley Cyrus and Foo Fighters. That's why Gradić Fest is an ideal opportunity to go and check out his true potentials.