Lisa Pellegrini (Parma/Italy)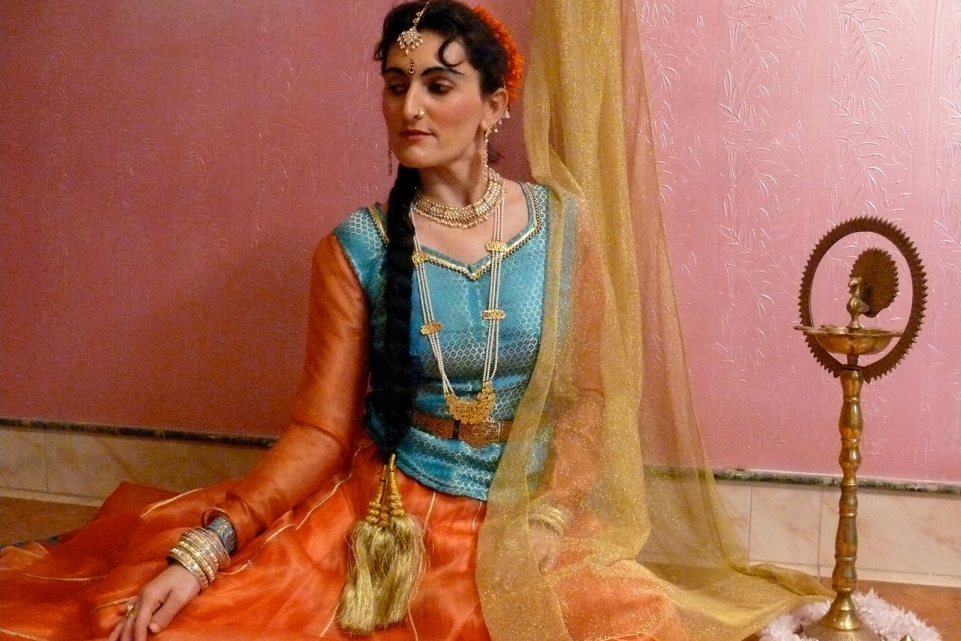 Indian traditional dance Kathak represents a 2000 year-old legend about the travelling singers-poets who used song and dance to pass down stories, morals and mythology of old texts through generations. In The Middle Ages, it evolved into theatre art with rich costumes and jewelry, and one of the key representatives of this dance is arriving again at Gradić Fest.
Lisa Pellegrini studied Indian philosophy, yoga and meditation in Italy and Africa, then classical Indian dance Bharatanatyam, and during her first travel to India she discovered Kathak dance. Since then she has performed at various festivals and taught Indian dance courses all over the world. The expressive aspect of Kathak, which combines energetic foot movements and pirouettes with hand gestures, retells Indian epics through gestures and facial expressions, while the dancer's ankles are adorned with small metallic bells (Ghungroos), which are considered as a part of the dancer's body, and whose sound serves to accentuate the rhythmic aspects of the dance and allow complex footwork to be heard by the audience.