Krilat i beo (Belgrade/Serbia)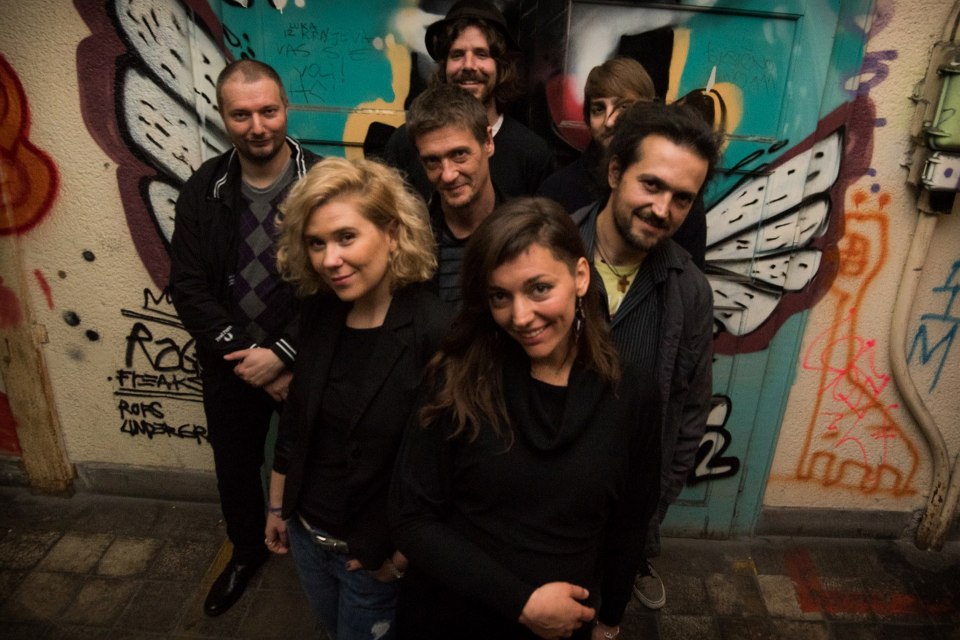 This band with many members comes from the capital of Serbia and opts for acoustic pop rock with the influence of punk, progressive and authentic folk music. The band has gained a lot of experience performing on boulevards, promenades and squares in many cities from here to the Adriatic Sea, shaping it into songs inspired by life experience, travels, everyday life and social criticism. It is art, isn't it?
The idea for the band was born in the summer of 2012, somewhere in Istra, where the original lineup of the band was performing under the name Pantagani, which means "rats" in Istrian dialect, because, as they say, they were hanging about the streets and sleeping on beaches like true civilization's rodents at the time. This hippy odyssey evolved into a project under the leadership of the frontman Ilija Zipevski. The new, current name of the band (Winged and White) speaks of man's striving to elevate himself with music and art to the spheres of angels, which is the band's primary mission. Besides doing music, the members of the band write, paint, act, educate, make instruments, do yoga, mosaics, sound design, computer animation… The band's lineup for the performance at Gradić Fest will consist of 9 members.