Jean Ménigault (Paris/France)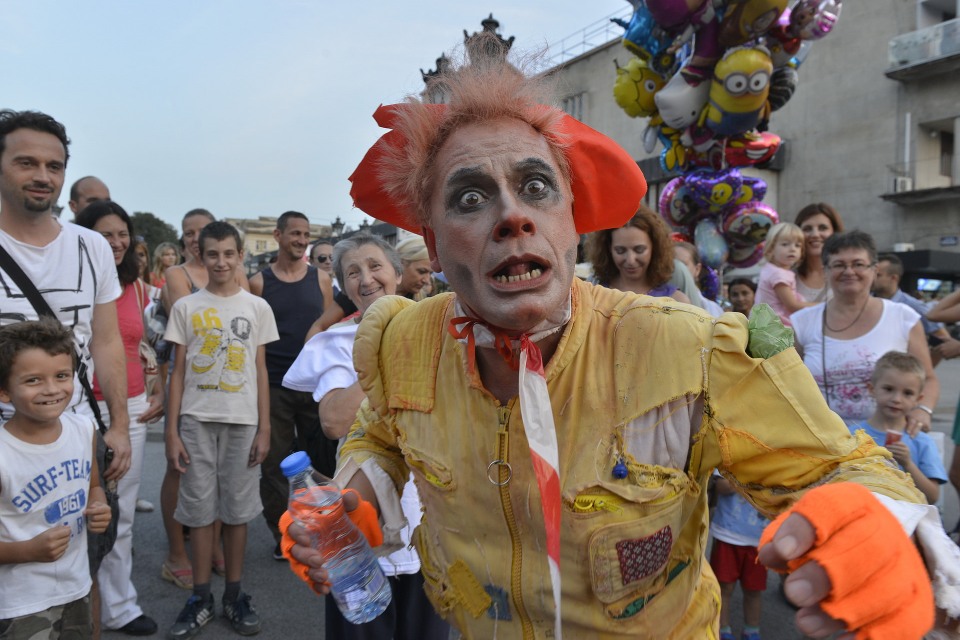 This great master of clown act – which is how he is justifiably called by his numerous fans – is one of the key international artists in that artistic discipline. This Frenchman has been mostly working in Italy, but also proudly thrilling the audiences all over the world with his clown charisma, demonstrating and teaching, and making the audiences see the world from his unusual allegoric-satiric perspective.
This likeable artist, who is also known under the nickname Méningue, excels in the domain of street theatre and with both his image and his work transcends the common idea of the "ordinary' circus comedian with a red nose. After receiving education and training for theatre pantomime at the Eugène Delacroix School, he first gained experience by performing on the pavements of Paris, and later he started taking part in theatre plays, opera and modern dance performances, as well as in TV productions, which have made him famous in Italy. He attracted the attention of artistic circles with his portrayal of the role of August in the play Magic tombola, which was performed over 200 times a year. Since 1990, when he created his character of a street clown, he has been a renowned and frequent performer at all relevant international festivals and cultural events concerning street art and modern art. An important part of his career is his pedagogical work, because he especially enjoys long, creative workshops, where he gets his extensive knowledge across to the participants, and which invariably end with him performing together with them. The visitors to Gradić Fest will also be able to feel a part of Méningue's magic: the finale of a ten-day course for artist from Novi Sad will be a clown act on Sunday night, while the master himself will give his brilliant performance in the interaction with the audience at several locations in the Lower Town.