Izmena vremena & Ivan Čkonjević (Novi Sad/Serbia)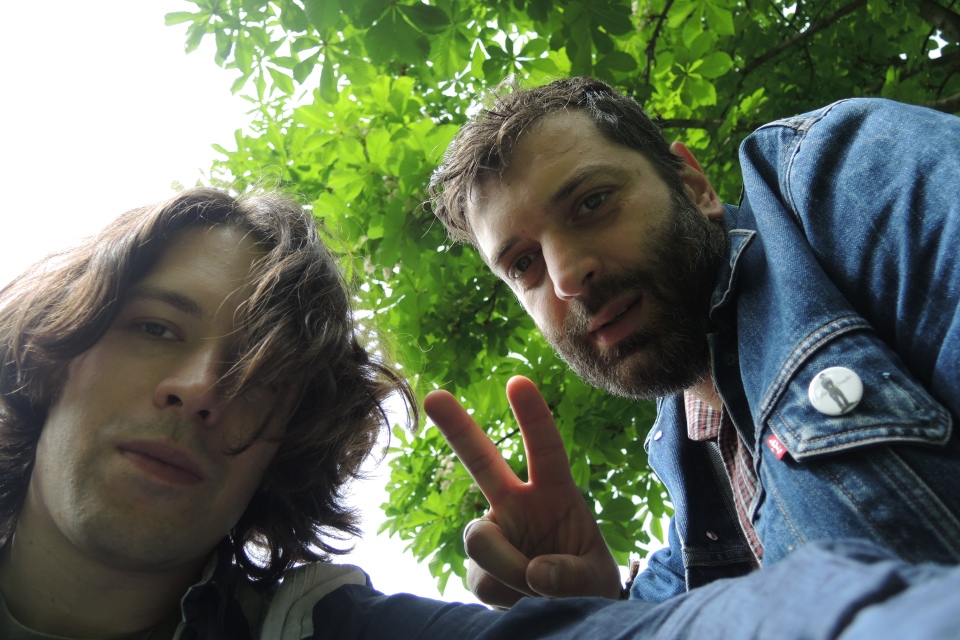 This unusual duo of authentic city poets and singers-songwriters embodies a customary troubadour story with ukulele, mandolin and guitar, and elegiac verses full of wandering, introspection and melancholy. The joint rich careers of the two artists are likely to grow into something big, and Gradić Fest is a true opportunity for a step into wider spheres of recognizability.
Izmena vremena aka Nikola Nešković (Novi odmetnici, Pesnici dodira) has been creating his own work for a full decade, evoking country, folk and blues ghosts of the greats like Dylan, Young and Cash. With his music and poetry he takes the listener on a long, sentimental, metaphysical journey, and since recently he has been doing that with the help of Ivan Čkonjević (Ana Never, Belgrade Noise Society, Jesenji orkestar), a multi-instrumentalist who is currently focused on string instruments of mostly smaller size. The individual discographies of these two excellent representatives of the urban underground, which have so far been joined only in the EP Ruku u ruku u ruku, promise to soon be joined again in a new, evening-long audio release.