Green Onions Blues Band (Novi Sad/Serbia)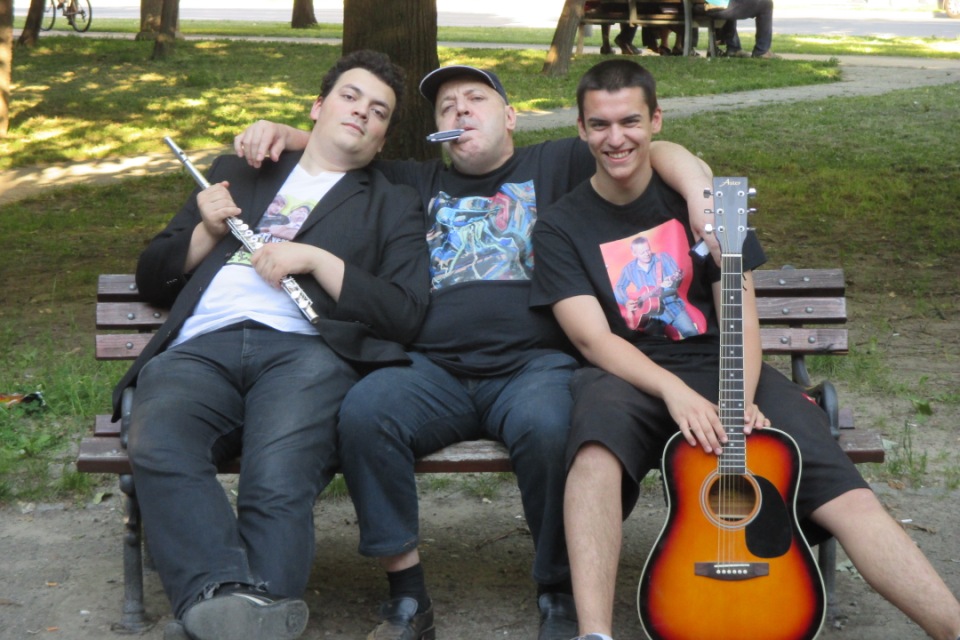 With the motto "If you want something done well, do it yourself", harmonicist Šanji Boy Williamson (Pastor Šandor) has decided to make a final step after numerous adventures on the local scene – to form a band with his sons Geri and Tomi Pastor Kiči. Green Onions is a family creation, in which the roles are clearly defined, as well as the final goal – spreading love towards blues.
The repertoire of the band is based on the original music of the American black people: spirituals, work songs and folk blues, with the due respect for the greatest musicians of the genre: Cash, King and Clapton. It is all, actually, a continuance of a many decade long story of the oldest Pastor, who, as a self-taught guitarist, harmonicist and singer, honed his skills in different bands, such as Blueshalter, Blueberries or his own band Blueseum, but also while performing as a one-man show. This hard-working enthusiast finally has the chance to play according to "his own notes", with the eager help of his heirs, the older one, Geri, as the flutist, and the younger one, Tomi, as the guitarist who shows excellent skill and a lot of promise.