Gongmaster Dolph (Breda/Holland)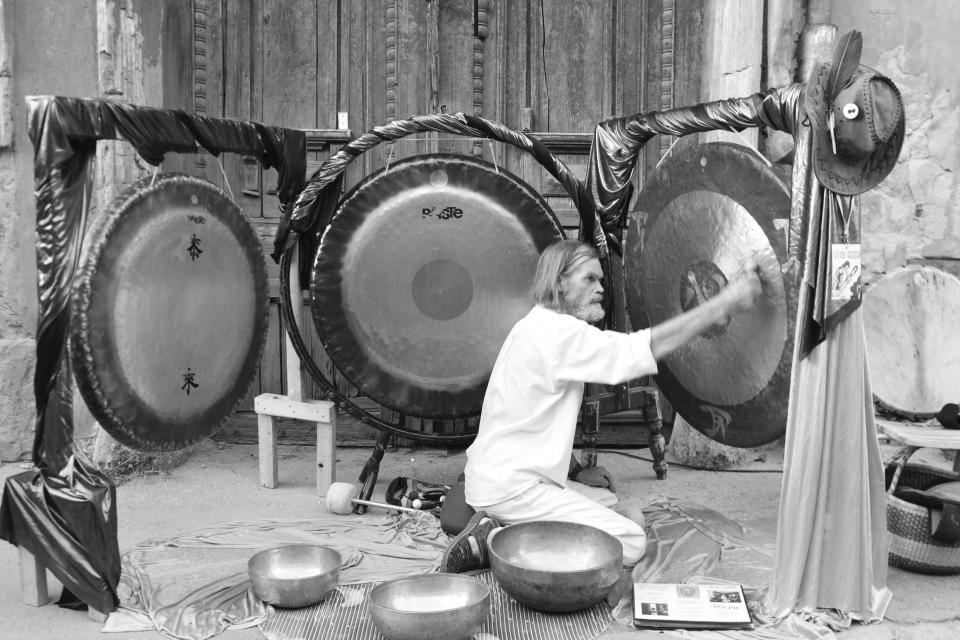 One of the world's most renowned gong players is bringing an unusual ambient experience to the Lower Town. Sublime atmosphere and pleasant floating on the wings of warm metal sounds will make summer nights at Gradić Fest even warmer and – more mystical.
Gongmaster Dolph is a true Flying Dutchman, since he has spent most of his life wandering around the world in search of spirituality and artistic expression. His experience in the Far East has had the strongest influence on him, and the last two decades he has been devoted to the magical sounds of Chinese gong, Tibetan horn and Shaman drums. His abundant experience and creative ability have led him to develop a unique style of gong playing and to advance the understanding itself of this instrument worldwide. Besides having done more than 1000 solo performances all over the world, he has also performed as a guest musician with the Dutch duo Maya Masaya and Nada Naga band. He is arriving alone to the Lower Town, equipped with his big shiny sound disc.