Foolosophy Entertainment (Novi Sad/Serbia)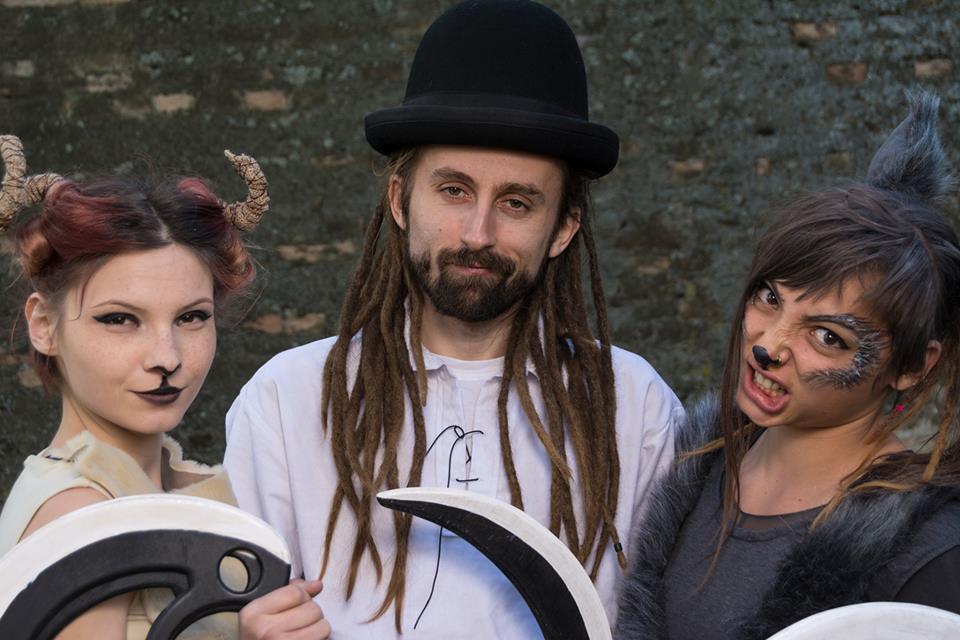 This artistic troupe, whose performances are based on the elements of street theatre, skillfully and with a lot of flexibility and professionalism performs very diverse acts from different disciplines such as juggling, pantomime, stilt walking, live statues, face painting and dancing with fire. These artists, whose design and costumes are exquisitely detailed, unfailingly offer their audiences a complete and perfect enjoyment.
The Foolosophy Troupe was founded by young artists Nemanja Mirić from Novi Sad and Sofija Jorga Mirić from Romania. They have performed their numerous creative, imaginative and sometimes very demanding acts at many international festivals and happenings of the same sort.