Brass Band Flaach (Flaach/Switzerland)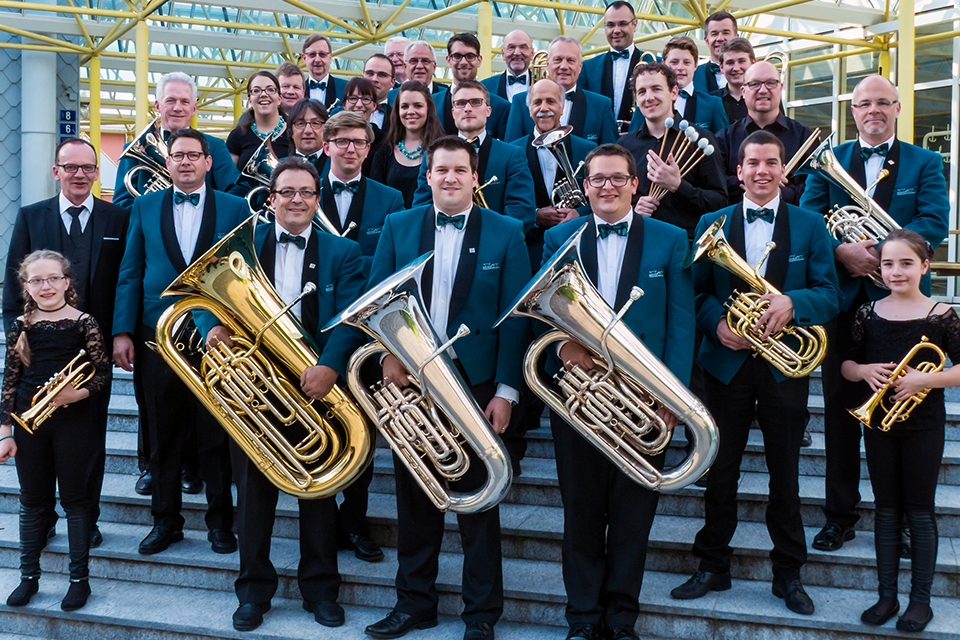 "Music expresses that which cannot be put into words and that which cannot remain silent" – those are the words of great Victor Hugo, and they can be used as the announcement of this brass music orchestra which will perform at the ceremonial parade at the opening of this year's Gradić Fest, and remain in Novi Sad a few days after that. The unique, emotional and adrenaline inducing experience of listening to a walking brass orchestra is nothing new to audiences from this region, but this loud Swiss orchestra will make them experience brass music in a new and special way.
Brass Band Flaach is the reason why the village with the same name, located near Zurich, is a well-known place in Switzerland and beyond. The orchestra's tradition is over 8 decades long (it was founded in 1935), making it a true institution of Alpine music tradition, which, because of geographical characteristics of the Alps, which are full of gorges, canyons and echoing slopes, nurtures brass instruments as a centuries-long means of communication. Besides the characteristic English swing style of orchestra playing, Flaach Orchestra also practices religious music, so their "walking" repertoire also includes that form of music. None of the 25 current orchestra members is a professional musician, which is maybe the main reason why their music comes straight from the heart, and why not only concerts but also rehearsals give them a lot of joy. As it suits such an orchestra, Brass Band Flaach will be at the front of the ceremonial parade going from Trg Slobode Square to Belgrade Gate, which will, together with other attractions, open the festival in the Lower Town, on 1st September.